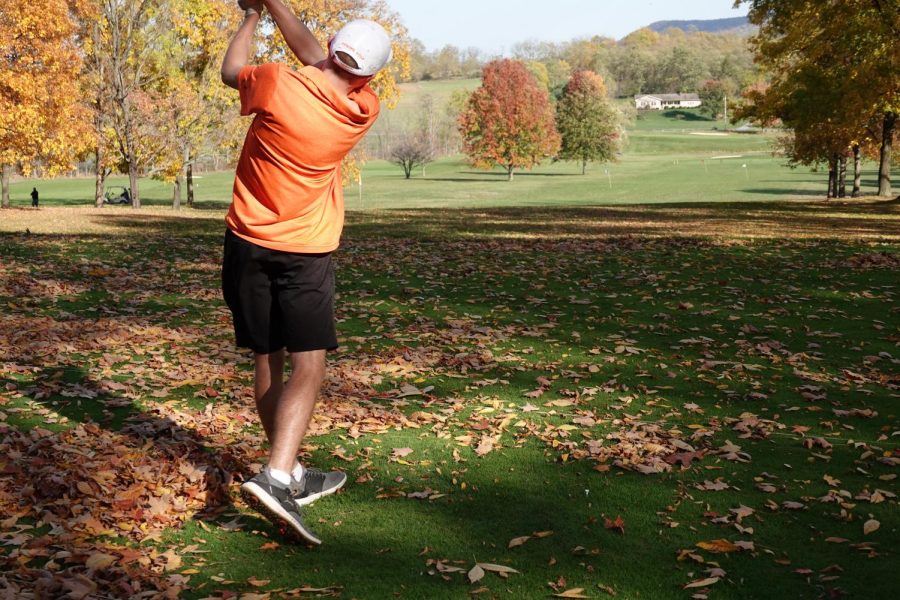 Senior Jake Taylor and sophomore Cassidy Miksich both capped off very successful golf seasons at the PIAA State Championship at the Heritage Hills Golf Course in York on Monday, October 19. Both finished in the top twenty in a field of the best scholastic golfers in the state.
Taylor and Miksich qualified for states after successful rounds at the District Championships. Miksich defended her title from last year and Taylor finished fourth.
The state tournament was different this year due to the coronavirus. The regional round was canceled and the championship was only one round instead of its usual two-round tournament.
"The pressure to perform well at states is immense. So much can go wrong in one round of golf. I was so proud of Jake and Cassidy for not only making it but for finishing in the top 20," said Tyrone Head Golf Coach Mike Funicelli.
Funicelli had nothing but praise for their performance at states, and throughout the season.
"They were both confident going into the round and only because of a few tiny mistakes they did not medal. They should both be proud of their performance this season," said Funicelli.
Miksich carded a 90 and finished 18th out of 24 golfers in the girl's field.
"I played worse than I wanted, but I turned it around on the back [nine] and moved up in the ranking. I hope to make it to states again next year and definitely improve where I finished," said Miksich.
Taylor's high school golf career came to a close with an 8-over par 79 that placed him 15th in a field of 48 the state at Championships.
"I hit my irons probably the best I've ever hit them today," said Taylor. "I was happy to post a respectable score to finish my high school golf career."
The Tyrone golf team now has their eyes set on next year and with the returning talent that they have the team's expectations are high.
"Replacing Jake will definitely be a challenge but we have a strong core of starters. Our goals will remain the same – win the Mountain League, win a team district championship, have an individual district champion, and have at least two state qualifiers," said Funicelli, "With hard work over the summer, we can be a super competitive team. We just need to focus on the mental aspect of golf."