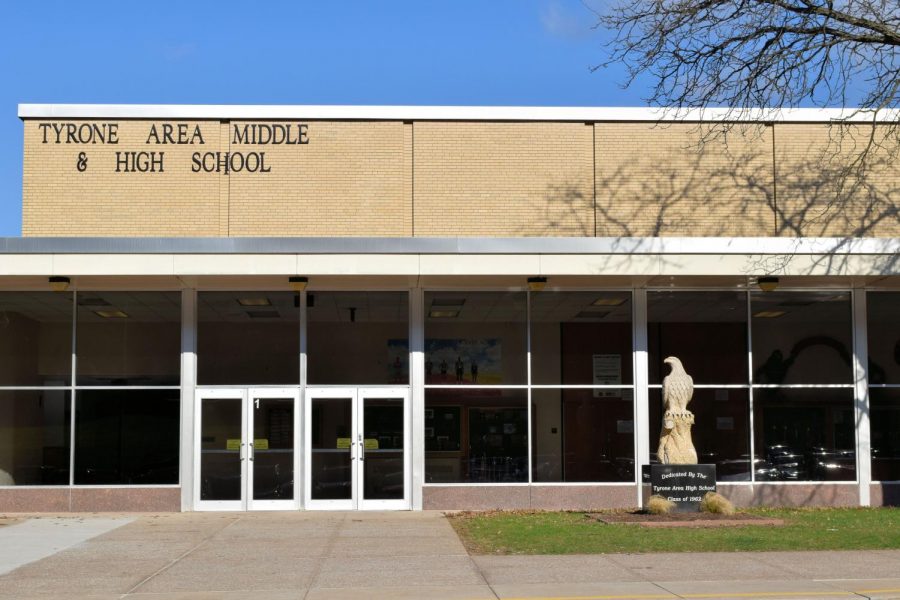 Hayden Loudenslager
With the unprecedented spike in COVID-19 cases across Blair, Huntingdon, and Centre Counties, Tyrone Area School District Superintendent Leslie Estep announced today that all TASD students will move to a virtual learning model beginning December 14 and extending until the Christmas holiday break.
Students at the middle and high school transitioned to virtual instruction on December 1 but had been previously scheduled to return to full-time instruction on December 14.
Elementary students have been attending in-person instruction part-time using a hybrid model since December 1.
"While in the virtual format, it is important that [students and staff] continue to report to the school nurses regarding positive COVID cases in your household so that we can monitor compliance with the latest PDE and DOH requirements and ensure a safe transition back to face-to-face instruction when appropriate," said Estep via email.
Continuing with the recommendations from the PA Department of Education, based on the level of Community Transmission Table) , Tyrone continues to remain at a substantial level of COVID-19 cases.
The TASD daycare will remain open, and take home meal distribution will also continue through Tuesday, December 22nd.
"The administration in each school building will continue to communicate with its staff and families regarding the schedules and other pertinent information. There will also be forthcoming information regarding various support staff assignments during this time period," said Estep.
This week there were approximately 100 staff members and students quarantined due to positive cases and close contact exposures, Among the district, staff, and students there are currently nine known, active cases of COVID-19.
Hospitals in the area are experiencing increased numbers of COVID-19 patients, and the state has set a new record of positive case counts over the last two weeks.
"We acknowledge that moving all students to a virtual format is not the best educational scenario; however, this action is a proactive measure intended to allow the appropriate planning to occur. Please know that these decisions are not made lightly and not without a great deal of consideration for everyone's health, safety, and well-being. We greatly appreciate your continued support as we make our way through this difficult time," Estep said.
Guidelines for virtual classes for students at the high school can be found here, instructions for middle school students can be found here.