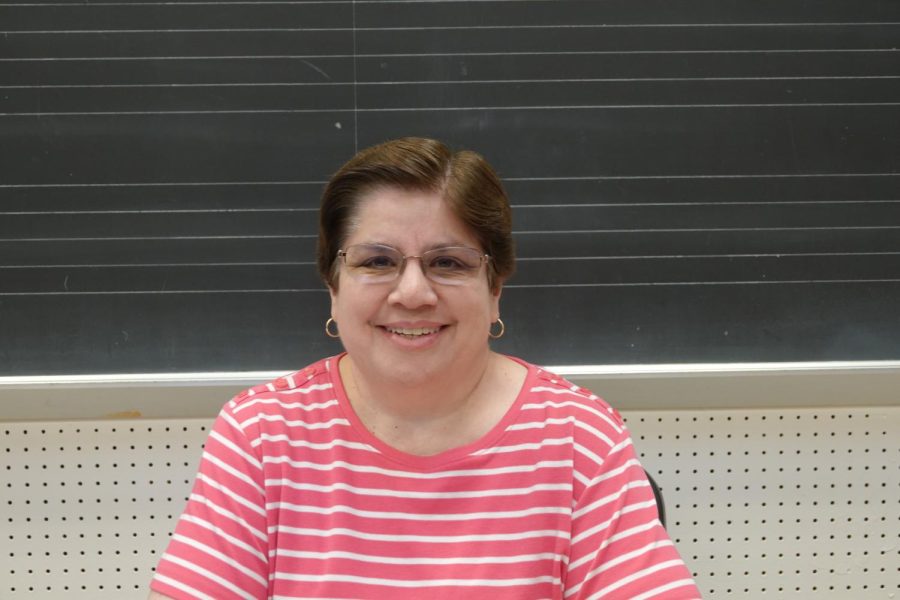 Fabria Brower
Each week of the 2022-23 school year, the Eagle Eye will randomly choose a member of the TASD staff and feature them in a question-and-answer format.
It is our way of recognizing the contributions of all of the employees of the district.
The first staff member randomly chosen is Mrs. Laura Harris.
Mrs. Harris is known for her contagious smile and ability to bring out the best in people. She is responsible for the POPS and Choir concerts as well as the wonderful musicals at Tyrone Area High School.
Read below to find out more about Mrs. Harris…
Eagle Eye: Why did you become a teacher?
Laura Harris: I wanted to share my passion for music.
EE: Why did you choose the subject you teach?
LH: I love singing and performing.
EE: What's your favorite thing about teaching at Tyrone?
LH: All of the amazing students and colleagues that I've worked with during my career.
EE: What are some of your favorite hobbies and interests?
LH: I really enjoy cooking/baking, and creating new recipes.
EE: What is some good advice you've been given as a teacher?
LH: Always keep learning about your subject area and ways to connect with your students.
EE: What's the hardest part of teaching and why?
LH: I can honestly say that the pandemic was the hardest thing that I've ever had to deal with during my career. Not being able to sing and create music with my students was extremely difficult.
EE: What are some jobs held before you got into teaching?
LH: During my college years, I was a cook in a pizza shop and I was a student assistant to one of my choral professors.
EE: What is something that students might be surprised to find out about you?
LH: This is my 39th year teaching music here.
EE: What's your favorite movie?
LH: Ladyhawke
EE: What is your spirit animal? Why?
LH: The butterfly. I guess it's because I try to keep everyone around me safe and happy.