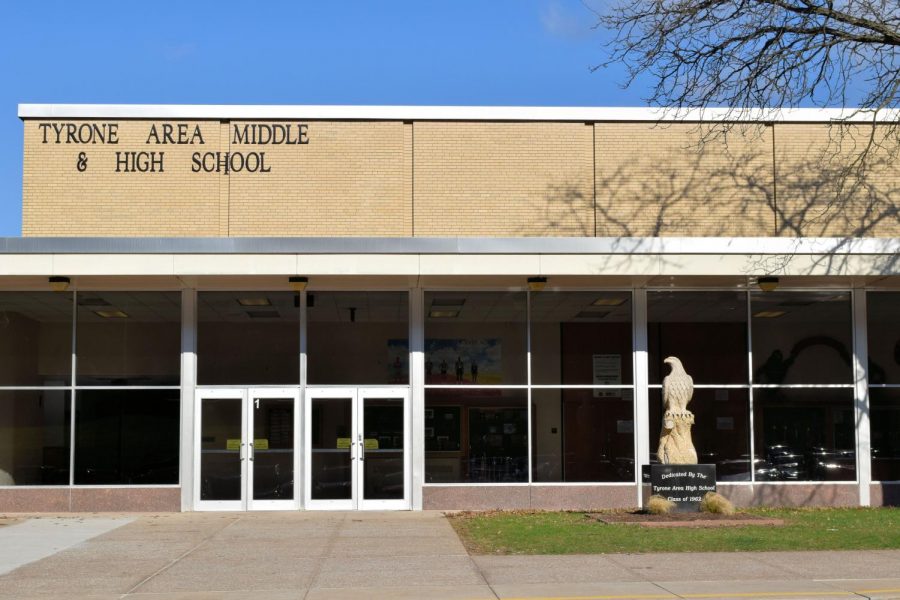 Haydn Loudenslager
As the coronavirus has sparked growing fears among students and the community, the Tyrone Area School District officially addressed its response to the pandemic in an email to staff this morning.
Acting Superintendent Leslie Estep said that there are no current plans to close schools in Tyrone.  However, field trips and other travel away from the district by students and staff will likely be impacted.
"Closing our schools would be a last resort. This is a decision that would be made after direct consultation with the PA Department of Health, the Center for Disease Control, and other Blair County school districts," said Estep.
Locally, the State College Area School District, which is already off this week for spring break, will be closed another week due to mounting fears of the virus spreading. According to the New York Times, the virus currently has 21 confirmed cases in Pennsylvania.
However, Estep did acknowledge that the possibility of school closures does exist and advised the teaching staff to begin thinking about how they might plan to provide instructions or work for students.
"We will work together to determine the realistic expectations of this possibility [online work]," said Estep.
An issue acknowledged by the district is how difficult it would be for working families if the school was shut down.
"We understand that closing our schools creates a whole new set of challenges for our families…If this enters the realm of possibility, you will be notified as much in advance as possible," said Estep. "At this time, the Governor has not issued any directive nor spoken of relaxation of our 180-day school year."
Estep also said that in order to stop transmission it is important to look at how to stop the spread of the virus.
According to an email from TASD Buildings and Grounds Administrator Jordan Good, the district is stepping up efforts to keep the school campus clean.
"We have increased the frequency of disinfecting high touch points and distributed hand sanitizers to all common and high traffic areas. Our number one priority now is disinfecting and with that comes additional workload with no additional employees," said Good. "While we don't expect you to notice any change in cleanliness I just want to make you aware of the possibility that some lower priority work may happen less frequently."
Estep also indicated by email to the Eagle Eye that more information will be provided to the community soon regarding other actions that might take place to minimize risk to the community.
"We have been monitoring the reports and continue to implement proactive measures for disinfecting as well as increased prevention protocols," said Estep.
Another reminder is that students who are sick should stay at home and not return to school until they are fever-free for at-least 24-hours following the illness.
It is important to note that while this is a serious virus, panic only makes the situation worse. Teenagers are in a very low-risk category and the important thing is to prevent spread to people in higher-risk categories.
Dr. Jonah Lipton, a  researcher at the Firoz Lalji Centre for Africa, London School of Economics said, "If there is one lesson I learned from my research on Ebola in Sierra Leone, it is this: take care but don't panic about the virus and lose sight of the bigger picture."
As the news changes rapidly, The Eagle Eye will continue to post updates.
To learn more about the virus and how to prevent its spread, click the links below:
Preventing COVID-19 Spread in Communities
People at Risk for Serious Illness from COVID-19
What Ebola taught me about coronavirus: panic will get us nowhere
Current novel coronavirus (COVID-19) outbreak information from the World Health Organization