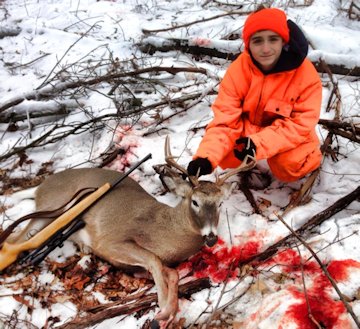 Courtesy of Noah Taylor
This year we asked the Tyrone High school community to send in photos of their buck for the Tyrone Eagle Eye News first annual Buck Show.
This year six Tyrone hunters shared their photos with the Eagle Eye.
These hunters are Zane Hertzler, Anthony Lowery, Josh Rorabaugh, Noah Taylor, Chandler Mayhew, and Freedom Sprankle.
Check out the deer they bagged this season in the slideshow above.