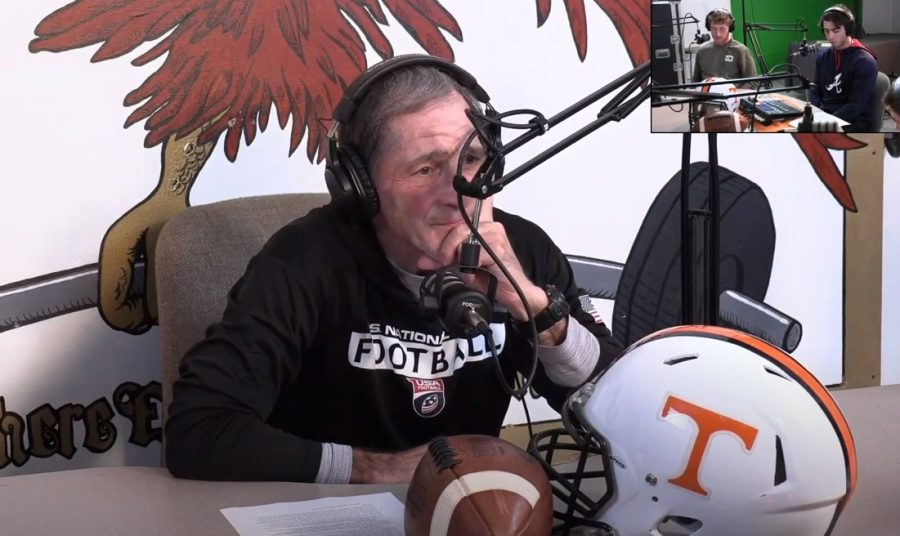 This week Coach Franco visited the Talon Room to talk playoffs with two of his senior captains and our host, Aiden Coleman.
Click above to watch the video or below to listen to just the audio.
This and all other Eagle Eye podcasts can be found on nine different platforms including Spotify, Apple Podcasts, Google Podcasts, Facebook Podcasts, Anchor.fm, Stitcher, and more!