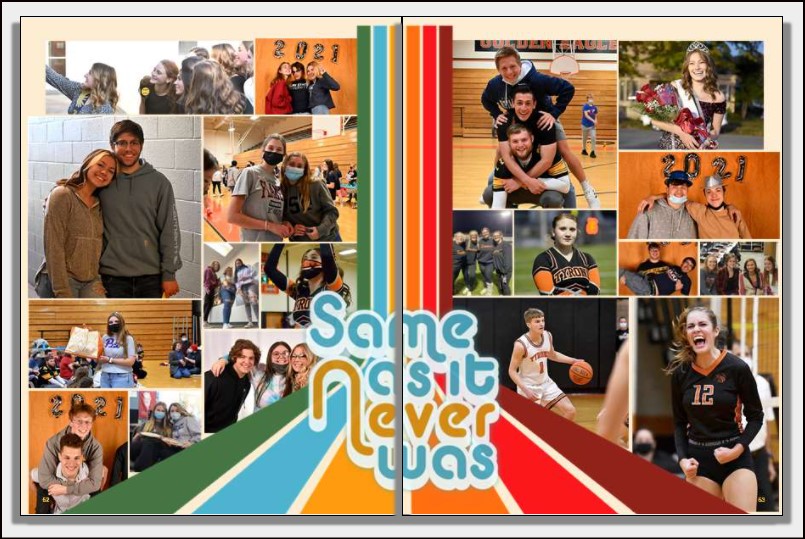 The Tyrone Class of 2021 and all current TAHS students entering grades 10-12 this fall are invited to the 2021 Eagle Yearbook Distribution Party at Reservoir Park this Sunday, August 15 from 1-4 PM.
The event will kick off at 1 pm with a brief ceremony and presentation of the first yearbook to the recipient of the 2021 yearbook dedication. Yearbook distribution for students who pre-purchased books will begin immediately after at the main pavilion and continue until 4 pm.
In addition to yearbook distribution, there will be music, games, free hot dogs, and snacks for all Tyrone students who were in grades 9-12 last year.
"This will be a great opportunity for everyone to get together one last time. Students can hang out, play games, eat, and get their yearbooks signed by their friends. Even if you didn't buy a yearbook, you are still invited to come and join in the fun," said 2021 yearbook editor Kayla Michenfelder.
In addition to the over 300 yearbooks that have already been pre-purchased, Jostens has sent approximately 35 extra copies that will be available for sale on a first-come-first-serve basis for $75 cash, or checks made out to the Tyrone Eagle Yearbook.
"We are really excited for everyone to see the book. The theme, dedication, and all the layouts look great and really captured the year," said Michenfelder.
According to yearbook adviser Todd Cammarata, the 2021 yearbook was especially challenging to produce, but despite the canceled events and lost class time due to COVID, the staff created a memorable, high-quality yearbook.
"COVID forced us to push our deadlines back, which changed our distribution from May until August, but there were actually some advantages to this.  Instead of the prom, graduation, and spring sports, including the baseball team's state championship win, being in the spring supplement, it is all in the main book this year," said Cammarata.
Any student who pre-purchased a yearbook but can't make it to the event on Sunday can pick up their yearbook at school when the school year begins on August 24.