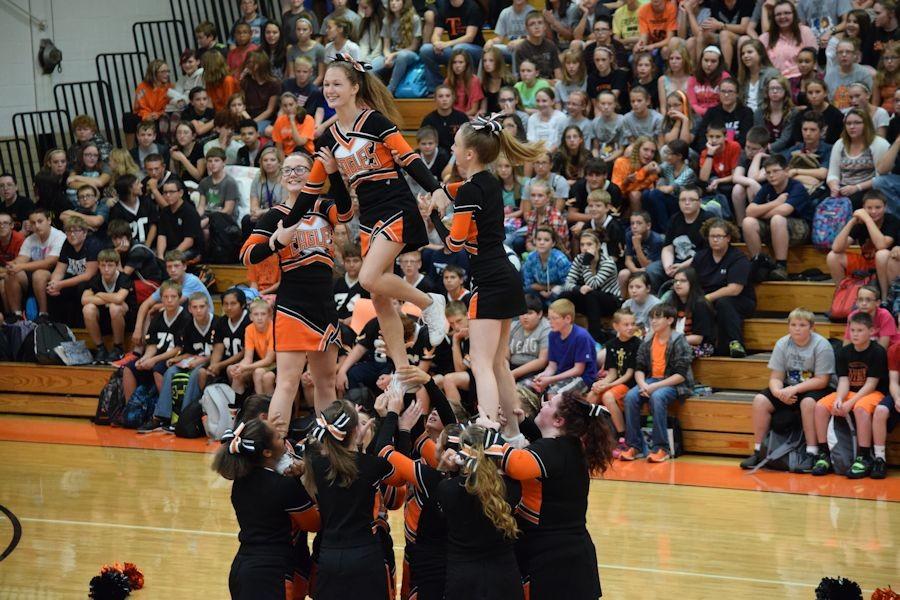 Erika Voyzey
The Class of 2022 is determined to make their senior year as normal as possible. 
After learning that COVID restrictions would not allow students to have a Backyard Brawl pep rally indoors in the high school gym, members of the student body have taken it upon themselves to organize their own outdoor event in the high school parking lot. 
"It was frustrating because the [administration] wouldn't let us have a pep rally, so we decided to do it [ourselves]. We just wanted to have a fun senior year but without a pep rally, it doesn't feel right," said senior Marissa Lewis, one of the student leaders of the outdoor event.
The high school administration agreed to allow the students to use the high school parking lot after school for the event. 
The pep rally is tomorrow, Friday, August 27th in the Tyrone High School parking lot beginning at 3:30 pm.
The rally will include food and field games like cornhole and spike ball. There will also be pizza, face painting, and Tyrone Mayor Bill Latchford will be the DJ for the event.
Students are also encouraged to wear black to the event and the game at Bellwood.
The event is free to all students, but donations will be accepted to help defray the costs for food and decorations.
Practices for some other fall sports have been postponed so that as many students as possible can attend.
"Only two days into the school year and it already seems like a good symbol of leadership from the senior class," said Tyrone senior quarterback Keegan Gwinn.