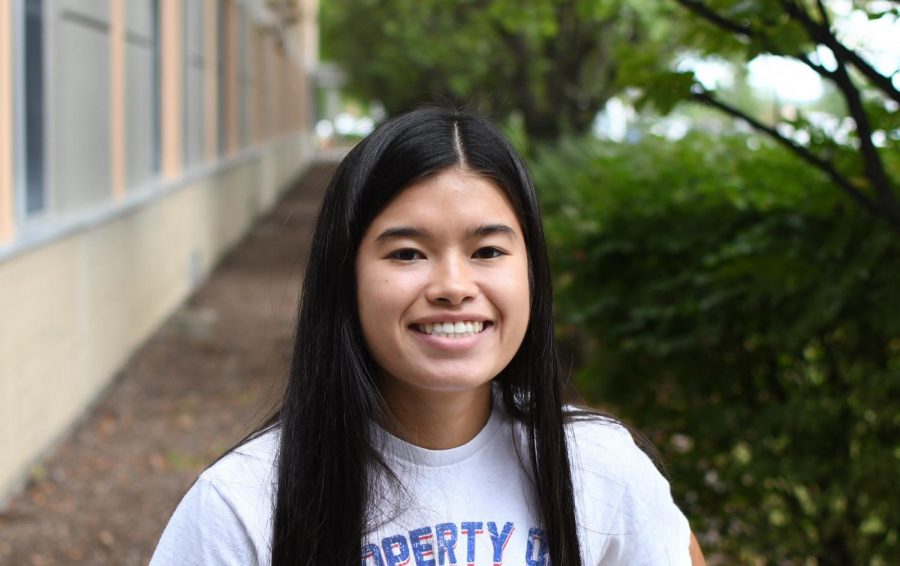 Shalom, I'm Ebonee Rice. I am a senior at the prestigious Tyrone Area High School. This is my first and my last year in
Eagle Eye.
I am a captain of the Tyrone volleyball team. This year I am also involved in Golden Revolution, YAN, National Honor Society, Prom Committee, and Student Council. Like I said this is my first year in the beloved
Eagle Eye
 and I'm pretty stoked to be a part of it, especially cause I get to hang out with "Top Dawg" Cammarata. After high school I plan to attend Temple University, majoring in psychology or biology. Outside of school you can find me hanging out with my friends. They are quite the crew. That is all.
Ebonee Rice, Staff Writer
May 29, 2020

Facebook Group Helps Tyrone Community 'Adopt' the Class of 2020

(Story)

Apr 26, 2020

Covid-19: A Tale of Two Countries

(Story)

Apr 02, 2020

National Teacher Shortage Hitting Home

(Story)

Feb 27, 2020

Ending the Stigma: PSU Junior Raises Awareness of Eating Disorders

(Story)

Jan 30, 2020

Tyrone Freshman Takes Second at Trojan Wars Tournament

(Story)

Jan 26, 2020

Annual Pennies for Panzi Fundraiser Runs From Jan 27th to Feb 14th

(Story)

Dec 18, 2019

Sign Up For Christmas Assembly Activities

(Story)

Nov 19, 2019

Fall Sports in Review: The Lady Eagles Look Back On A Great Season

(Story)

Oct 31, 2019

Lady Eagles Upset Third Seeded Highlanders

(Story)

Oct 29, 2019

Eagles Pummel the Panthers

(Story)

Oct 23, 2019

Lady Eagles Crush Clearfield Bison

(Story)

Oct 22, 2019

Tyrone Eagles Soar Above the Bellefonte Raiders

(Story)

Oct 17, 2019

Lady Eagles Fall to the Hollidaysburg Tigers and the Bald Eagles

(Story)

Oct 16, 2019

Lady Eagles Ram Penns Valley

(Story)

Oct 08, 2019

Lady Eagles Crush the Mounties

(Story)

Sep 27, 2019

Lady Eagles Soar Above Huntingdon Bearcats

(Story)

Sep 23, 2019

Lady Eagles Fall to Penns Valley Rams

(Story)

Sep 13, 2019

Lady Eagles Smoke Central Dragons

(Story)

Mar 20, 2018

Artist of the Month: Ebonee Rice

(Media)