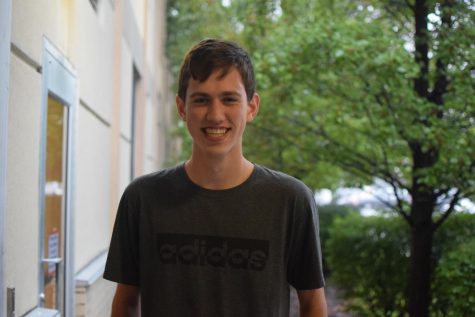 Whats up, my name is Nathan Walk.  This is my first year in the
Eagle Eye,
so I will be putting out some banger stories for y'all.  I do a couple things here at Tyrone, like being a student that is in the 11th grade.  I am also a part of the soccer team and I hurdle for the track team. I have been playing soccer for about 12-13 years now (I lost track, but it is around that). I chose to be a part of the
Eagle Eye
because I thought that it would be a fun experience and I wanted to try something different.  After high school, I plan to go to college to become a robotics engineer, so hopefully that works out well.  I have a big dog. His name is Duke, but he is pretty stupid. I also play Xbox...way too much.
Nathan Walk, Staff Writer
May 23, 2019

Track Sends Five to States

(Story)

May 01, 2019

Eagles Swept by the Blue Devils

(Story)

Apr 23, 2019

Tyrone Splits Tri-Meet with BEA and Huntingdon

(Story)

Apr 23, 2019

Tyrone Track and Field Sweeps West Branch

(Story)

Apr 05, 2019

Golden Eagles Defeat Philipsburg; Struggle Against Clearfield

(Story)

Nov 18, 2018

Playoff Win Highlights 2018 Tyrone Boys Soccer Season

(Story)

Oct 22, 2018

Golden Eagles Fall to the Bald Eagles

(Story)

Oct 04, 2018

Tyrone Tops Clearfield Again

(Story)

Sep 20, 2018

Golden Eagles Conquered by the Indians

(Story)

Sep 17, 2018

Tyrone boys Fall to Dubois

(Story)