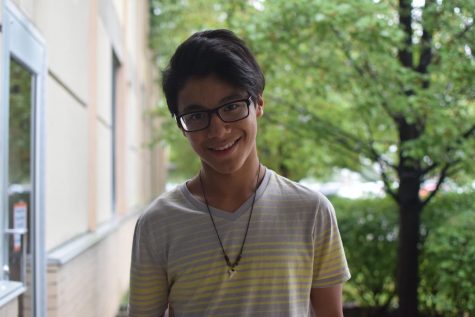 Boom! Pow! Crash! Pow! Boom! Slam!
Now that I have your attention...My name is Mario Grugan.  I eat, sleep and breathe card magic, which is a weird diet known as nerdaterian.  I am a cat person who is perpetually annoyed by dogs. Aside from not liking dogs, which will inevitably backfire on me, I enjoy writing.
Hence, I joined Eagle Eye.  I recently transferred from JV to Tyrone, so if I forget your name at first don't get angry at me, unless it's like the middle of the year. I will just add 
since it has been brought up quite a lot, I do NOT speak Spanish, only German and English.  
Mario Grugan, Staff Writer
Apr 23, 2019
Apr 09, 2019

TAHS Spring Bloodmobile on April 11

(Story)

Apr 01, 2019

Freshman of the Week: Eva Toth

(Story/Media)

Mar 26, 2019

Freshman of the Week: Nathan Yon

(Story/Media)

Mar 18, 2019

Freshman of the Week: Wilson Oshell

(Story/Media)

Mar 11, 2019

Freshman of the Week: Paige Shultz

(Story/Media)

Mar 04, 2019

Freshman of the Week: Nicholas Lehner

(Story/Media)

Feb 19, 2019

Unleash the Power of a Compliment

(Media)

Feb 07, 2019

The Women's March was Necessary

(Story)

Jan 16, 2019

Tyrone Mock Trial Brings Home Awards

(Story)

Dec 12, 2018

YAN Presents Check to Local Red Cross

(Story)

Nov 21, 2018

Crossing the Mariana Trench of Politics

(Story)

Oct 19, 2018

Showing Up Matters

(Story/Media)

Oct 08, 2018

Opinion: Why do we Celebrate Columbus Day?

(Story)

Sep 19, 2018

Tyrone Welcomes English Teacher Karissa Budny

(Story/Media)