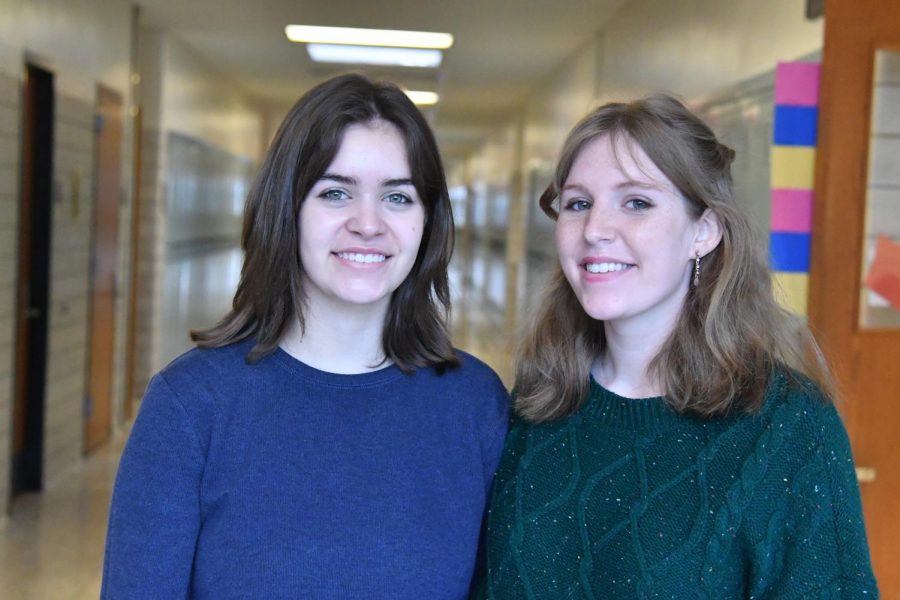 Todd Cammarata
Tyrone has produced many great writers over the course of English teacher Steve Everhart's 35-year career. So many that it's too difficult for him to name one as the "best" writer he's ever taught.
But ask him about the best family of writers he's ever taught and the answer is easy: the Kellers.
Siblings Reed (TAHS Class of 2019), Hollie (Class of 2021), and Libby (Class of 2023) have all excelled as writers at Tyrone Area High School, each having stories published in Stardust, Tyrone's annual literary magazine.
The Kellers' love of writing is in part connected to a family tragedy. They lost their mother to cancer when they were young, and all three say that writing has helped them to process that experience and channel their emotions.
"I think for us it has to do with trauma. Our mom died of cancer so for me [writing is] a coping mechanism. I've always written. It's just something I do to keep occupied," said Hollie.
Libby also said that losing her mom has definitely shaped her approach to writing.
Hollie and Libby agree that using metaphors in their stories to represent their mother is challenging, but also a great way to honor her.
Reed, the oldest of the siblings, says that his appetite for reading has also made him a better writer.
"I read a lot of Stephen King and short story horror collections when I was young, so I think that definitely helped me with how I should write something and with what kinds of words I should use," said Reed. "I've also had a lot of great teachers throughout high school. Mr. Everhart helped me greatly in the process of creating 'The James File', so I owe him a lot of the credit."
The James File is one of Reed's best stories, according to Everhart.  It is a tale about a man who finds a clone of himself living a perfect life, and James, the main character, is enraged with jealousy. Throughout the story, Keller's work twists the reader's mind and makes them question reality.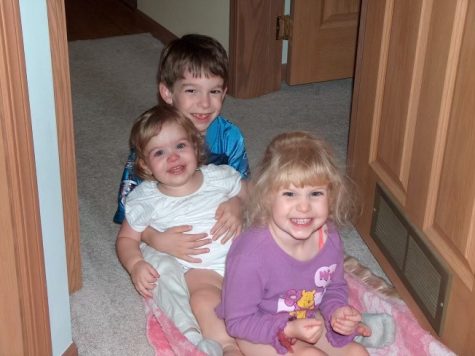 "Reed's story is a piece of psychological realism with a kicker ending that, when it arrives, seems jarring and unexpected, but makes you admit later that you should have seen it coming all along," said Everhart.
Reed's story was featured in the school's literary magazine Stardust in 2019.
According to Everhart, one of Reed's strengths as a writer is his willingness to revise relentlessly.
"[Reed] fully embraced Stephen King's morbid advice for young writers: 'Revising a story down to the bare essentials is always a little like murdering children, but it must be done," said Everhart.
Current senior Hollie Keller was next in the family to be recognized by Everhart for her writing talent.
One of Hollie's best pieces is My Virginity is a Piece of Cake, and You Can Eat It, which was written for Mrs. Beigle's senior English class.
It is a story is about a young girl questioning her beliefs. The main character attends an all-girls church retreat, where the retreat leader compares virginity to cake, but several girls listening had been sexually assaulted.
"[This story] had been on my mind for a while, and it really bothered me that in certain religious groups, it's normal to put young girls through that. I felt like my experience wasn't the only one. Writing vivid stories comes easy to me; it's a way to put my anxieties on paper and leave them," said Hollie.
Hollie's short story tackles a controversial, but often discussed, topic.  What sets it apart is its unique point of view.
According to Everhart, one of Hollie's strengths is that her characters are depicted from a very mature perspective.
Hollie doesn't plan to major in writing in college, but she would like to pursue it on the side.  She would love to publish a collection of her short stories sometime in the future.
Sophomore Libby Keller is the youngest of the three siblings but has already distinguished herself as one of the most talented writers at TAHS.
Libby's story Familiar Green, about losing a loved one, will be in this year's edition of Stardust Magazine.
The moving story explains how Libby dealt with her mother's journey with terminal cancer. The story was written in the first person and uses symbolism very effectively.
"My inspiration came from reading several symbolic essays. I really loved the idea of having a car be the main focal point, rather than my mom," said Libby.
After high school, Libby would like to continue writing, maybe as an occupation, but at least as a hobby.
"I will definitely continue to write. I really enjoy writing and I feel very passionate about it," said Libby.
To read all three stories mentioned in this story, click the link below: 
KELLER STORIES