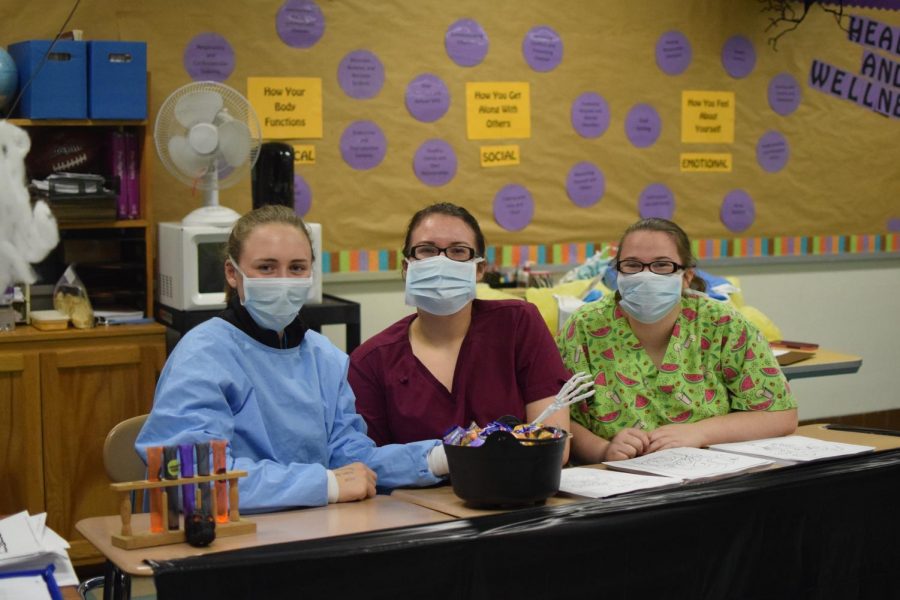 Lindsey Walk
The sixth annual YAN Halloween event will be held at the Tyrone High School on Tuesday, October 29th from 5 pm to 7 pm. The event is for children up to fourth grade and their families.
"I love being in YAN because I like to see how our club positively impacts the community," said YAN president Alexis Umholtz, "The kids always have such a good time doing crafts and playing games."
Children and their families are encouraged to dress up in their Halloween costumes for the event. Various Tyrone High school student and staff groups will have activities, crafts, and treats for the kids as well as a bag of goodies at the entrance.
Voluntary donations of $2 per person and are welcomed but not required. All the proceeds will be split between the Panzi Hospital of the Democratic Republic of Congo and the Tyrone Food Bank.
Last year, almost 650 kids attended the event. This year YAN hopes to meet or exceed that number.
"The annual Golden Eagle Halloween Celebration is a way for the high school to build bridges with the elementary school students, families and staff, as well as with the community. We want our younger students to be able to make smooth transitions to the upper-class levels," said social studies teacher and YAN adviser Cummins McNitt.
The clubs involved in this year's Halloween event are YAN, Choir/POPS, Marching Band, Renaissance, HOSA, Anatomy & Physiology Classes, Eagle Eye News, Administrative & Guidance Staff, Football Team, National Honor Society, Soccer Team, Golden Revolution and Student Council.
"The Halloween Event is always a good time," said YAN vice president Aden McCracken, "It encourages high school students to get involved in the community and it's fun watching the kids have fun at the event."
The group typically raises $700 from the event and hopes to have the same outcome this year.
"We are here to help our young families and to teach them through example the value of volunteerism and the value it brings our community," said McNitt.