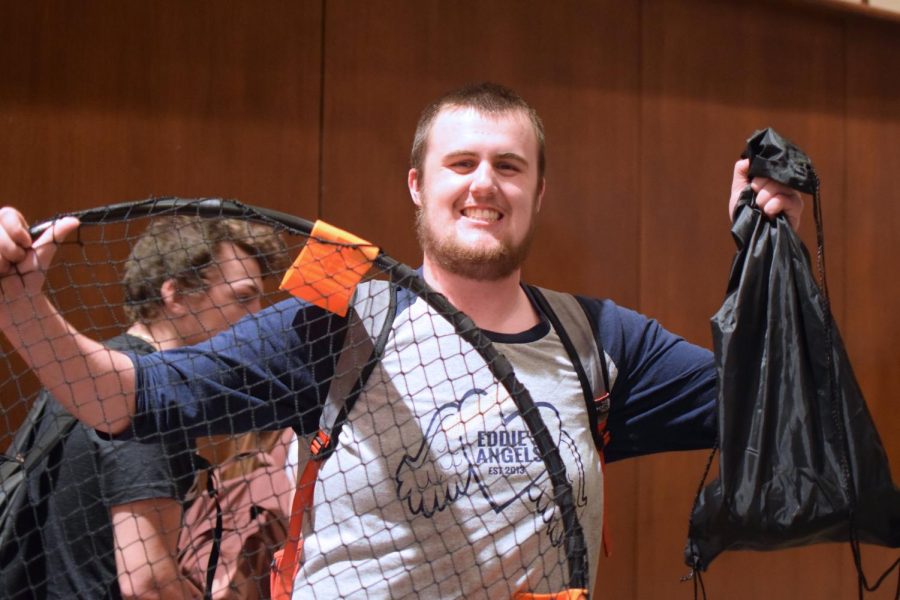 Todd Cammarata
Tyrone seniors were in the spotlight for Decision Day 2019. 
"The purpose of Decision Day is to celebrate the college and career plans of the seniors and raise awareness among underclassman of the importance of college and career planning," said Tyrone High School Career and College Counselor Sara White. "Our celebration is similar to many college signing days that are hosted throughout the country."
At least 68 Tyrone seniors plan to attend four year colleges in the fall.  Some of the schools that the seniors will attend include Penn State Main, PSU Altoona, PSU Dubois, PSU Mount Alto, PSU Behrend, Juniata College, Saint Francis University, Mount Aloysius College, Lock Haven University, Clarion University, Shippensburg University, Mansfield University, IUP, UPJ, West Chester University, Allegheny College, and Seton Hill.
Penn State was by far the most popular choice among seniors going to a four year college.  It's proximity to home and strong academic reputation were the most common reasons for Tyrone grads to choose Penn State.
"I'm going to Penn State Main because it is a very strong engineering school and I love it up there," said senior Ethan White.
At least 19 Tyrone seniors plan to attend a two year college, trade, or technical school. Schools that seniors plan to attend include the Pennsylvania College of Technology, Pittsburgh Technical School, South Hills Business School, Thaddeus Stevens College of Technology, GACTC, CPI, Altoona Beauty School, and Martin's Barber School.
One of the students planning to attend a two year program is senior Jack Lehner, who will enroll at Penn Highlands Community College for video production.
"Penn Highlands has a program that will give me the experience I need to learn video production and hopefully get a job in the field," said senior Jack Lehner.
There are also six seniors who will join the military right after high school, branches include the Air Force, the National Guard, and the Marines.
"I plan on going to the Air Force to make a career for myself, and to become a state trooper," said senior Tyler Gunsallus.
There are also at least 31 seniors planning to enter the workforce after high school.  Some are working for family businesses or continuing employment that they have been doing as a student. 
"I plan to go work with my Dad and do maintenance at Park Forest Enterprise in State College," said senior Adam Gearhart.
Decision Day ended with a school wide assembly featuring prizes awarded to seniors who participated in career and school related activities throughout the week.
The prizes and other gear were funded by local businesses and restaurants. Senior Carter Maceno won a spike ball set, Skylar McCaulley took home a new printer, Isaac Jackson a blender, and Lexi Kagarise won a car detailing kit. Various gift cards were awarded to seniors Olivia Barr, Hannah Gampe, Lexi Kagarise, Isaac Woomer, Lauren Taylor, and Emma Hoover.
The 2019 Decision Day was a success and it will be back again next year for the class of 2020.
"I will definitely remember how well the seniors stepped up to take charge. They nearly brought me to tears with their strong leadership and drive to set a positive example for the underclassman," said White.