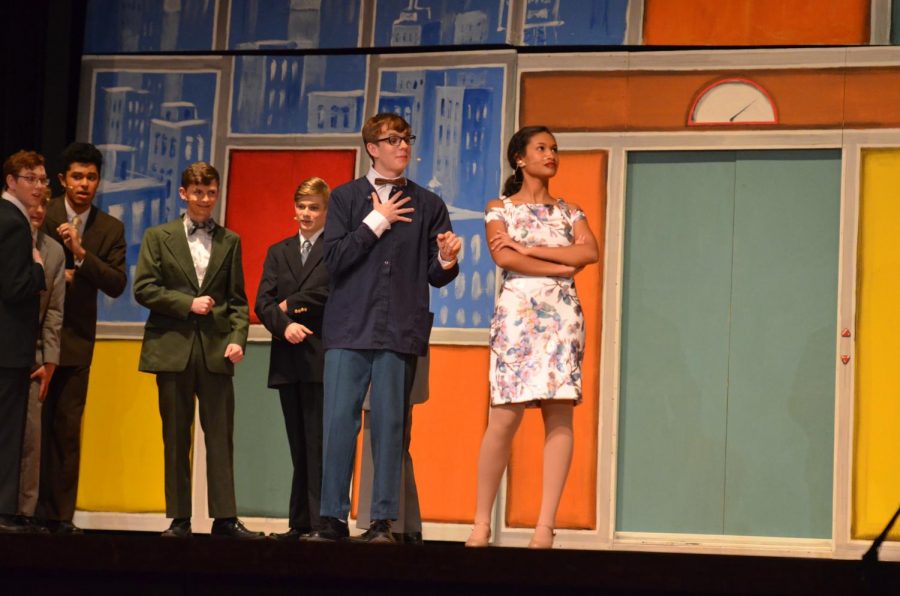 Todd Cammarata
As the senior class graduates and moves on to college and careers, some students naturally stand out by being the best or the brightest in one particular pursuit – be it academics, athletics or the arts. These are the students who earn the MVP awards at the sports banquet, make the speeches at graduation, or get the lead in the high school musical.
Then there are the exceptional students like senior Nicholas DelBaggio, who instead of focusing his efforts in a single area, uses his talents to become as well-rounded as possible.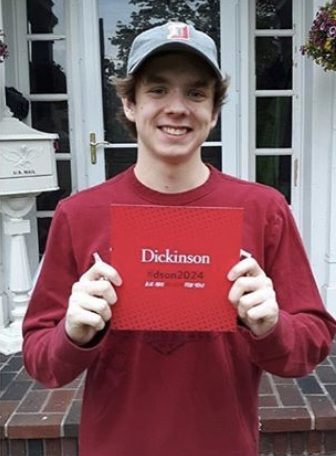 Students like DelBaggio may fly a bit under the radar when it comes to winning awards and accolades, but their contribution to the school community deserves as much recognition as any team MVP or valedictorian.
During his high school career, DelBaggio participated in numerous extracurricular activities and sports, all while achieving academic excellence.
Academically, DelBaggio has excelled in high school. He has taken numerous honors and dual enrollment courses and has earned top grades along the way. All his work paid off this spring when was accepted to Dickinson College in Carlisle, PA where he plans to major in chemistry.
DelBaggio is unsure exactly what he will pursue as a career, but his interest in chemistry was sparked by Mr. Funcelli's chem classes at TAHS.
"I've thought about working in a laboratory, and maybe teaching a class. My career is still an open path, I have not decided yet but I have a few options in mind," said DelBaggio.
Besides his outstanding academic achievement, DelBaggio has been involved in numerous sports and extracurriculars at Tyrone High School.
He played soccer for all four years of high school and lettered his senior year.
"Nick may not have been the most experienced player on the team, but he had an attitude like no one else and that's how he played and stood out like no one else," said senior teammate Daniel Parker.
In the winter sports season DelBaggio competed on the varsity swim team for a total of three years, lettering each year and also qualified for districts.
In the spring, DelBaggio played tennis for two years and lettered his last year, and was on the track team for a total of two years.
"Nick is a hardworking and talented tennis player. He has a tremendous forehand and works extremely hard during practice," said Head Coach Randy Irvin.
Anyone would agree that playing several sports for multiple years through high school and having five letters is quite a feat.
"Nick is one of the most hard-working guys I know. If he puts his mind to it, he'll do it," sid tennis teammate and fellow senior Tyler Beckwith.
In addition to sports, DelBaggio was also involved with the chorus and the musical.
His personal favorite extracurricular experience in high school was participating in the musical last spring. DelBaggio played Bud Frump in the musical How To Succeed in Business Without Really Trying.
"Nick is a natural when it comes to performing on stage. Last year he did an amazing job playing Bud Frump. He nailed both the singing and the acting of the part. He made the musical so much fun not only off stage but on stage too," said fellow cast member and senior Lindsey Walk.
His performance received many positive reviews from those who attended the show.
"My first year in Drama Club was junior year. It was honestly some of the fondest memories I have in a club, because it was always a good time after school," said DelBaggio.
DelBaggio was also in the TAHS production of Newsies this year, which to his disappointment was cancelled due to the coronavirus.
DelBaggio was in the Ski Club for two years, and went on the Vermont trip to Smugglers Notch twice.
Additionally, he gave service to his community through programs such as Boy Scouts, which he was involved with for five years, advancing to the rank of Life Scout.
Out of the students in the class of 2020, Nick Delbaggio stands out. His academics, participation in many extracurricular activities would be enough to make anyone proud.