Senior Spotlight: A Model Scout and a Model Person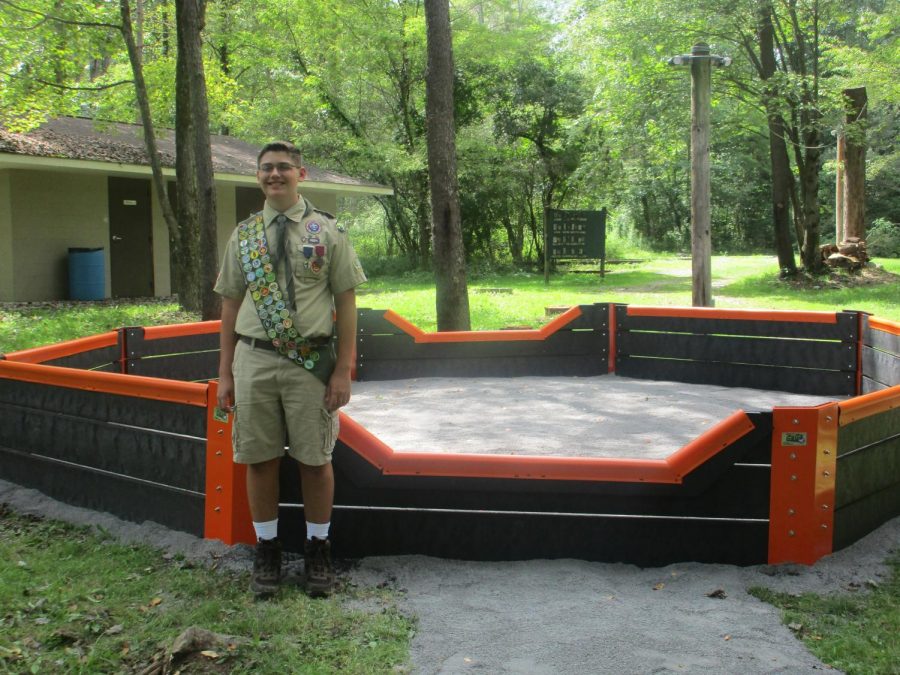 Tyler Beckwith, a life-long Tyrone resident and senior at the Tyrone Area High School, has done some very admirable things as a standout member of the Tyrone Boy Scouts.
Beckwith joined the Cub Scouts in 2007 and the Boy Scouts five years later in 2012.
In Cub Scouts, boys learn the basics of outdoor survival, knowing what resources they need in the wilderness, identifying what can be done if they ever need to fend for themselves. There are also lessons to be learned on how to survive in different types of weather, climates, and times of day.
"
He is one of the more dedicated boys to the scouting program. After he earned the rank of Eagle Scout at 16, he still chose to be active in scouting when most scouts chose to drop out"
— Scoutmaster Mike Beckwith
In order to earn scouting's highest achievement, the Eagle Scout, a candidate must earn at least 13 required badges.
Being the dedicated scout that he is, Beckwith went well above and beyond the minimum requirement, earning 74 of the 137 possible merit badges and is still on the path to earn more before he turns 18.
The Merit Badges do not simply focus on survival, in fact, some of the badges have extremely little to do with the outdoors whatsoever, like the dentistry, game design, and American heritage badges.
"He is one of the more dedicated boys to the scouting program. After he earned the rank of Eagle Scout at 16, he still chose to be active in scouting when most scouts chose to drop out," said Beckwith's Scout Master, and dad, Mike Beckwith.
For his Eagle Scout project, Beckwith constructed a "Gaga-ball" pit in Camp Anderson as his project.
According to the sport's official website, Gaga is a fast paced, high energy sport played in an octagonal pit. Dubbed a kinder gentler version of dodge ball, the game is played with a soft foam ball, and combines the skills of dodging, striking, running, and jumping.
Before construction, Beckwith's idea had to be presented to and approved by the Camp Anderson board. Beckwith had to pay for the project and then built the pit himself with help from volunteers, most of which were fellow scouts.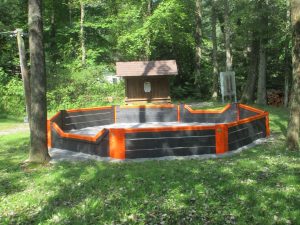 After this project was completed, Tyler officially earned his Eagle Scout on November 7th, 2018.
Beckwith's dedication to scouting began in elementary school.
"I wanted to join scouting because a representative came to the school and talked about joining Scouts. I also had some of my friends joining at the same time I did. Overall I had a great experience in the program. It introduced me to new things and new skills, and it helped me grow as a man. I'm very fortunate to have this experience," said Beckwith.
Beckwith is a well known recipient of the Eagle Scout rank throughout the community and has also been involved in the Tyrone's community in numerous other ways.
In addition to his dedication to scouts, Beckwith has kept an impeccable academic record through his school years.  He takes mostly honors level classes along with college level, or "Dual Enrollment" course as well.
Beckwith is also a member of the varsity tennis and golf teams, a member of POPS Extension (in which he earned the "Buffest Tenor Award"), a member of the TAHS Drama Club, and Vice President of the senior class.
"Tyler is definitely one of the nicest students I've ever encountered.  He is dedicated to extracurricular activities and always gives his best effort.  I would let him date my daughter…if I had one," says Tyrone High School chemistry teacher Michael Funicelli.
Scouting has been an big part of Tyler's life, and he has put in a lot of work to become an elite scout. Tyler truly makes his family, Tyrone, and the world of scouting proud with his accomplishments as an Eagle Scout.
Beckwith plans to attend St. Francis University in the fall where he will major in history.
About the Writer
Nicholas Vasbinder, Staff Writer
Good morning Swedes, my name's Nick Vasbinder. I'm a part of the senior class this year at Tyrone and it's my first year being a part of Eagle Eye. I'm...