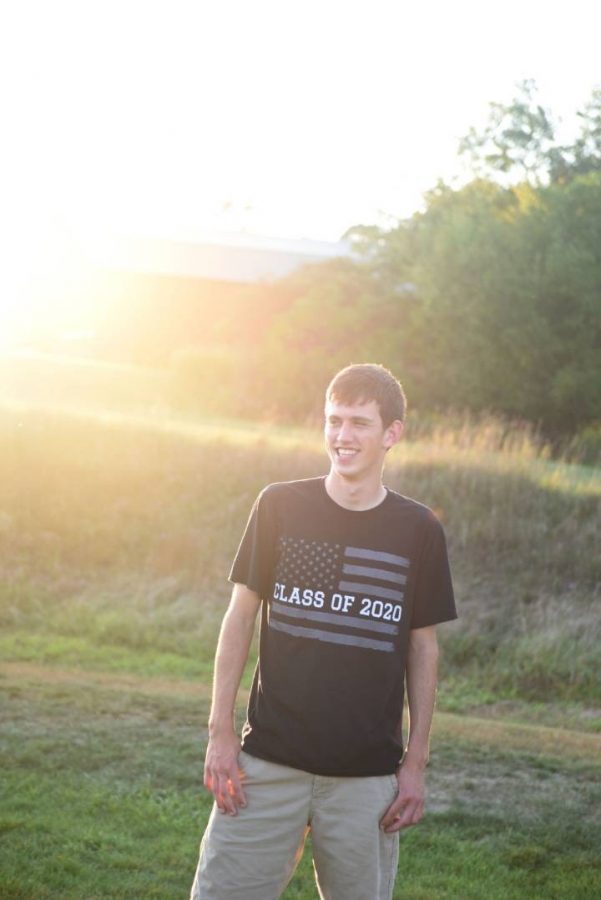 Eagle Eye: What are your plans after high school?
Nathan Walk: "Going to Penn State for Biomedical Engineering."
EE: What will you miss most about high school?
NW: "Getting to see my friends every day."
EE: What was your favorite class//teacher why?
NW: "Chem 2 with Funicelli because he is able to make hard topics easy to understand and he is just a fun guy to be around."
EE: What are you looking forward to after graduation?
NW: "If we have a graduation, hopefully getting out of quarantine and actually being able to go to my college campus."
EE: Where do you see yourself in 5 years? 10 years?
NW: "Hopefully graduated college by then and found a decent job. Also have a family by then too, that would be cool."
EE: Do you have any advice to underclassmen?
NW: "Don't do all your work the day it's due."
EE: What extracurricular activities are you involved in?
NW: "I am involved in the soccer and track team, YAN, NHS, drama club, board game club, and quiz league."
EE: What's your favorite non vulgar word?
NW: "Pee"
EE: Mac's Market or East End? Why?
NW: "Mac's because yes."
EE: What are some of your high school accomplishments?
NW: "I won the mountain league in the 110m hurdles my junior year. We made the district championship both my junior and senior year in soccer. I've managed to not completely burn out and actually do good in my academics my senior year."
EE: It's been a long ride, are you ready for it to come to an end?
NW: "I've made many great memories at Tyrone, but I'm ready for something different."