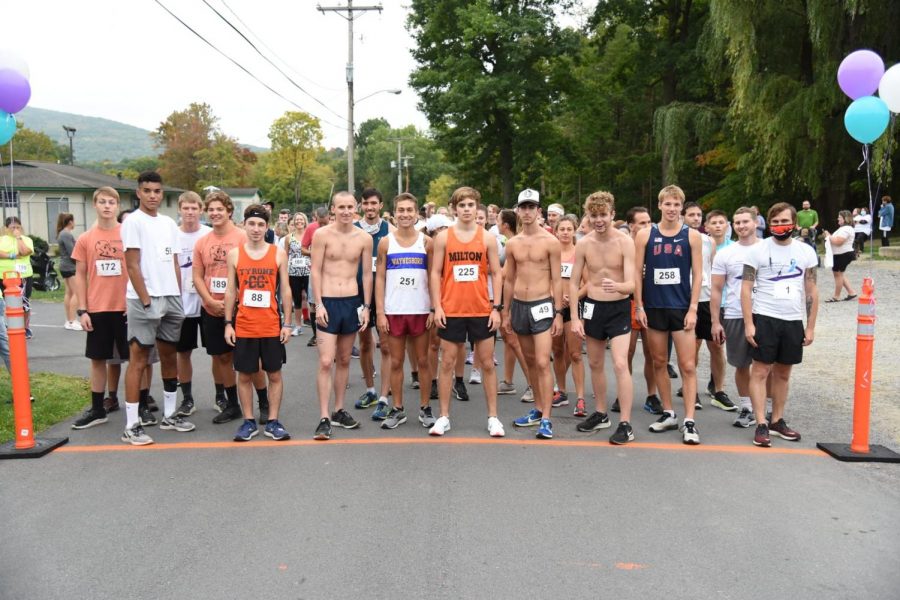 The Tyrone community will come together on September 25th, 2021 for the Second Annual Adam Zook Memorial 5K Run/2 Mile Walk.
The race will begin and end at Reservoir Park in Tyrone, where loved ones, friends, and family will meet to celebrate Adam's life.
Zook was an avid runner at Tyrone and his life is celebrated through the run. Adam was also a former Editor in Chief of the Eagle Eye and was studying sports journalism at Slippery Rock University, where he was also Editor in Chief of their student newspaper.
Adam's brother Hayden, one of the race coordinators, encourages all Tyrone students and community members to participate.
Adam's memory lives on through this run and the support last year was overwhelming.
Not only is Adam remembered for his dedication to cross country and track, but also for his sunny disposition.
"Adam taught me how to love people easier. He was a friend to everyone he met, and anyone fortunate to have known Adam is a better person because of him. I live to honor his life by sharing and spreading as many smiles as he did. This race represents Adam's greatest gifts: competition and his ability to bring any community he was a part of together," said Michael Lewis, one of Zook's devoted high school and college friends.
Those attending the race should meet near the Tyrone Community Pool where the start line/finish line will be marked. Runners who wish to participate and have not yet registered can do so the morning of the race.
The run begins with a lap around the park, a common area for Zook and the TAHS Cross Country Team to run, and loops up to the trail behind the high school.
This trail comes out to an overlook of the high school track, one of Adam's favorite spots.
After passing the trail, the race extends past the front of the high school, down Clay Avenue, and back to the park for a half-lap by the water fountain.
After the race, there will be a pancake breakfast by the pavilion in the center of the park.
The race represents a cause that Tyrone will always support: coming together in times of need. We run to honor the life of Adam Zook and the legacy that he left behind.