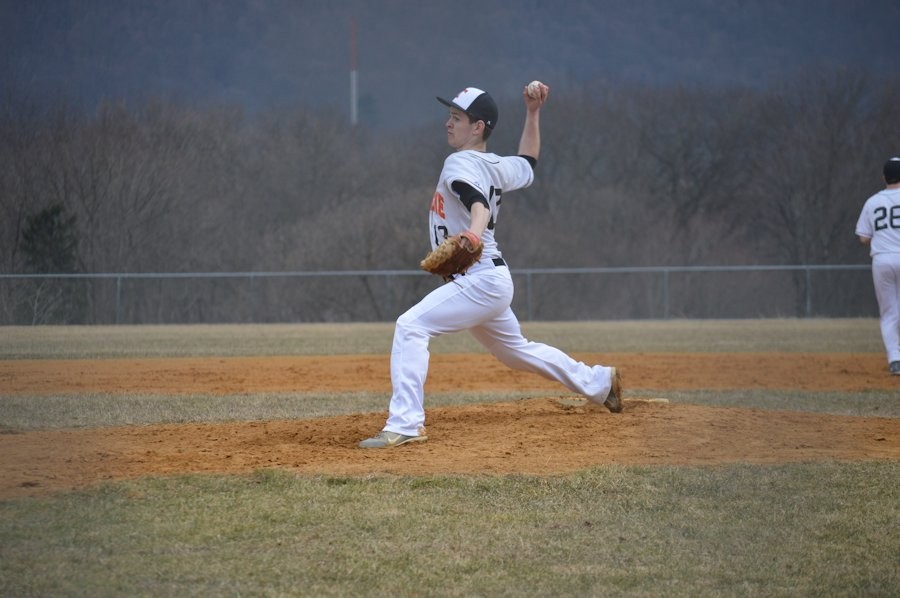 Cassie Friday
Despite the snowy spring, the Golden Eagles baseball team is getting ready for their first game, next Saturday, March 21 on the road against backyard brawl opponents Bellwood-Antis.
"We have a lot of good talent coming back, and I believe we can and will have a great season," said senior infielder and pitcher Nathaniel "Pooky" Soellner.
The team only lost three seniors from last year, Jordan Miller, Jake Dorminy and Brad Wirtner, but all three were starters and their leadership role will need to be filled, according to Tyrone head coach Mark Savino.
"We lost three big position players from last year," said Savino, "but we should come out stronger [as a team] than last year. We've got a good group of boys on our hands."
Tyrone starting shortstop and pitcher Tristan Lingafelt will be returning for his senior season. Tristan will not only play a huge role at shortstop but will take on the responsibility of being the number one starter on the hill.
Other starting pitchers will likely be Matt Brenneman, Pooky Soellner, Brian Gunter, and Drew Hunter. Key returners in the field are juniors Zack Soellner, Coy Focht and Anthony Politza.
"We have some experience coming back and I'm looking forward to a good season," said Lingafelt.
The Eagles have made playoffs in recent years but have done nothing with it, losing in the early round. Hopefully this season will have a better out come and the Eagles will advance farther this year, according to Savino.
"I'm looking for us not only to make playoffs but to make a run in them, and with our very unselfish team that's a good possibility," said infielder Zack Soellner.
The Eagles are going to take this next week of practicing seriously. Beating Bellwood will be no easy task as the Blue Devils look to be good again this season.