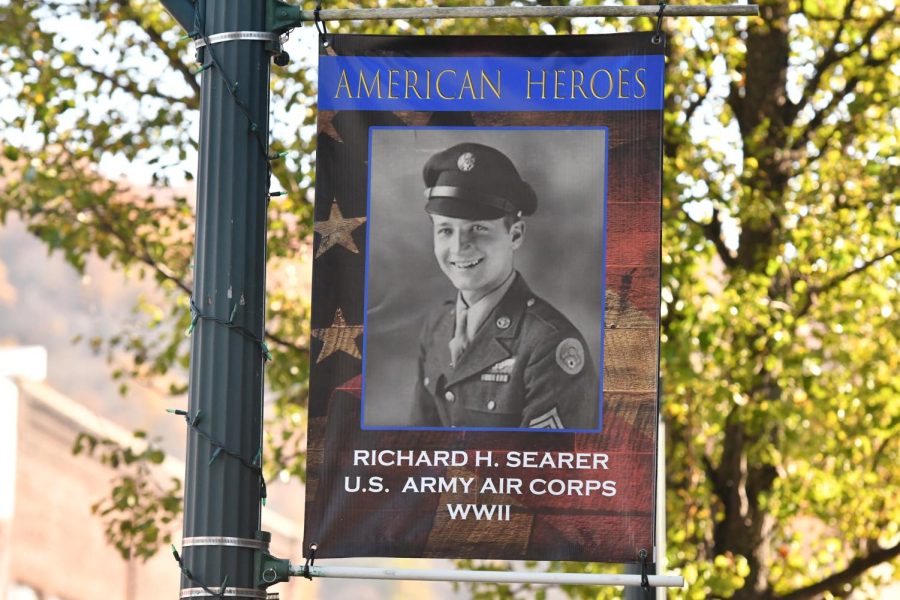 Richard Searer – US Army Air Corps, 1943-1945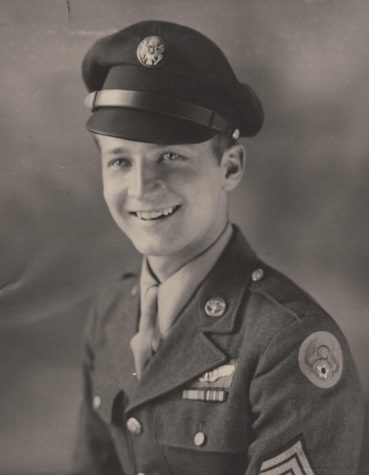 Richard Harris Searer was born on September 25, 1925, the youngest of four siblings. Raised in Tyrone, he graduated from Tyrone Area High School in 1943.
Before he even celebrated his 18th birthday, Searer was already training for war.
So eager to fight for his country, Searer enlisted at 17, presumably lying about his age in order to be accepted into the United States Army.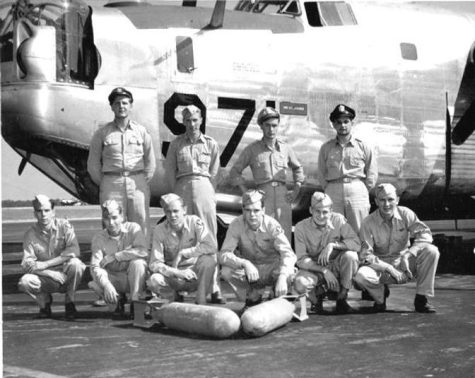 Just two days before Christmas of 1943, Searer left Tyrone for basic training. By the spring of 1944, he was assigned to the US Army Eighth Air Force as the nose gunner on a B-24 Liberator. 
Searer would go on to fly 35 combat missions over Nazi Germany.
Searer's crew was led by Lt. Edwin J Sealy. They flew their first mission on October 6, 1944, and the last on April 7, 1945.
Their most harrowing mission was on January 10th, 1945. On a bombing run over Schonberg, Germany, they lost two engines and were forced to crash land in France. Fortunately, there were no serious injuries and the crew was returned to Horsham, England a couple of days later.
Serving on a bomber in the Eighth Air Force was one of the most dangerous assignments of the war. Over half of the U.S. Army Air Forces' casualties in World War II were suffered by the Eighth Air Force, with more than 47,000 casualties, and 26,000 dead. 
In the initial phase of the war, only a quarter of B-17 and B-24 bomber crews completed their 25 required missions. The average was 15 missions before being shot down, killed, wounded, or captured. 
Even when not facing enemy fire, missions in the B-24 were not easy.  The B-24 was not pressurized or heated, so the crew had to wear oxygen masks at altitude and were exposed to temperatures as low as -50 degrees Fahrenheit.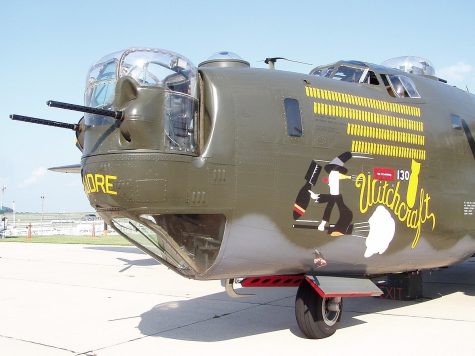 Fortunately for Searer and his crew, the odds of survival increased in 1944 and 1945 as the German Air Force and air defenses were less lethal as the war inched closer to the end, but it was still among the war's most dangerous jobs. Searer's B-24 crew was very fortunate to have survived their tour of duty.  
Searer completed his combat tour in April 1945 and was sent back to the United States. After almost two years of service, Searer was discharged in October 1945. 
After the war, Searer took advantage of the GI Bill to get a free education. He graduated from Dickinson College in 1949 and later attended the Pittsburgh Institute of Mortuary Science, where he graduated in 1954.  He returned to Tyrone to work as a funeral director, eventually becoming the sole proprietor and supervisor of Richard H. Searer Funeral Home for 29 years.
On June 14, 1952, he married Ann Graham. They were married for 64 years prior to his death in January of 2017. His wife Ann died in July of 2021. They had three children, Richard G. (Cathi) Searer., Gretchen S. (Keith) Armington, and Annette S. (Robert) Lynn; and nine grandchildren: Lindsay, Matthew and Michelle Searer, Rachel, Caitlin and Stefan Armington and Austin, Benjamin and Alex Lynn.
Searer was a proud veteran and member of the Greatest Generation. 
"The military changed his life, he talked about it frequently," said Searer's daughter, Annette Lynn.