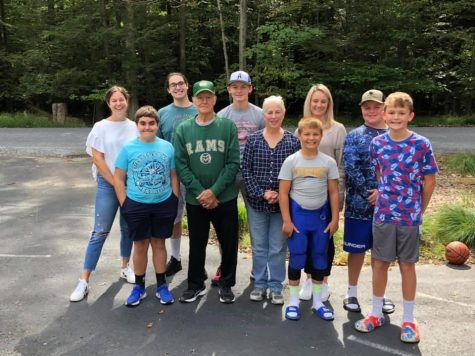 Miller retired from the Tyrone School District in 2005 with 37 years of service. 
Retirement gave him plenty of time to devote to watching football, spending time with his family, and coaching his grandchildren. 
"He watched every football game that was on TV. One time he came up to me at a game and said 'Hey Jim, did you see that Hawaii game last night? Oh well, it didn't start until midnight. Yeah, I really liked their offense, they ran that one play, you know that play?'" recalled friend James Butler. 
If there was one thing Miller loved more than sports, it was his family; particularly his grandchildren.
"He loved my mom, brothers, sisters, and me, but his greatest joy was his grandchildren," said his daughter Maryellen. 
Miller attended every one of his grandchildren's athletic events that he could, always sporting a Colorado State sweatshirt and storing his car keys in his sock. 
Miller also never gave up coaching, serving as an assistant on many of the teams that his grandsons, current freshman Ashton and seventh grade student Ben Walk, played on. 
"I knew Coach [very] well because he coached me in football and basketball over the years. He was the best coach I ever had, he taught me a lot of things about the sport and he would always have confidence in all of his players, even if you didn't think you could accomplish it," said current TAHS freshman Ian Gibbons.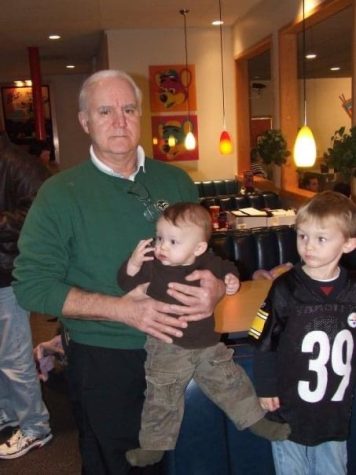 Tyrone sophomore football player Brady Ronan called Miller " a great role model and always someone I looked up to." 
Miller has left a long lasting impact on every athlete that he has coached, from Tyrone and beyond, but it is safe to say that he has impacted his grandchildren the most. 
"I have so many memories, every time I was with him there was something for me to remember. Whether it was sports or just talking about how Colorado State was doing. I can name beyond a lot of memories but I am so blessed to [be able to] call Coach Miller my grandfather. Thank you Grandfather for all you did in my life. I know you're still watching and supporting me from above," said Miller's grandson, Ashton Walk.  
Many will remember Coach as a foundation layer and recruiter for Tyrone sports. Some will remember him as a tremendous athlete and fierce competitor who played with strength and passion. Friends will remember him as a friendly guy with a distinct voice that will forever echo in their ears. His family will remember him as a devoted husband and father.
But, perhaps his favorite title of all was Grandfather. It was the name that demonstrated all he was, what he achieved, and how his spirit will live on.