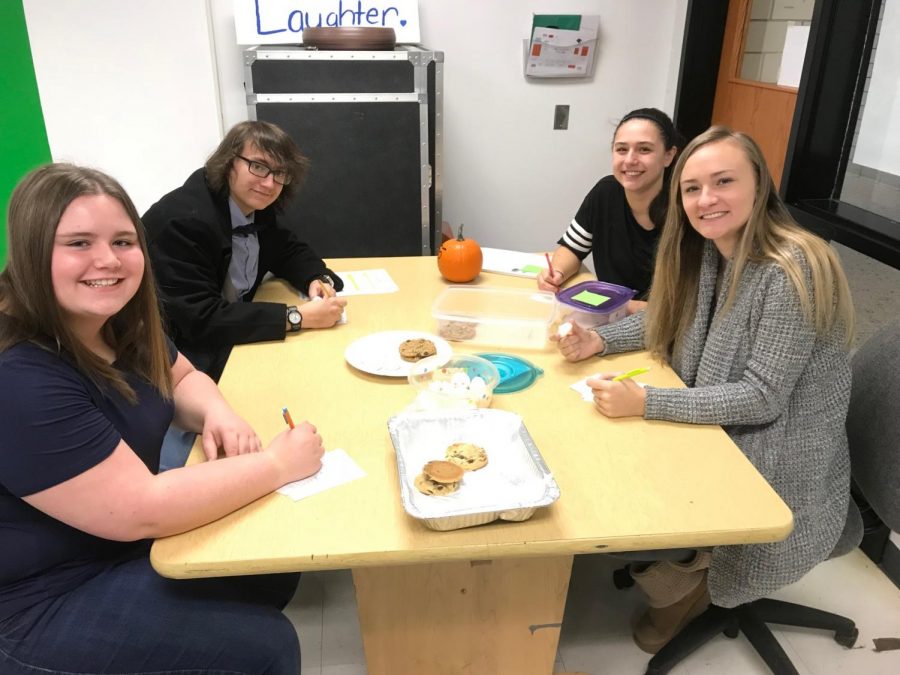 Todd Cammarata
The first Christmas Cookie Contest at Tyrone has come to a close. The scores have been tallied, and the winners have been chosen.
The cookies were judged by Eagle Eye staffers Emma Hoover, Grace LeGars, Ava Focht, Haydn Loudenslager and a special guest judge, former Tyrone High School nurse and local expert baker Julie Patton.
Patton was impressed by all ten of this year's entries.
"I enjoyed all of the cookies. Great flavor, and they were soft and chewy which is my personal preference in cookies," said Patton, who has been baking cookies and cakes for friends and customers for many years.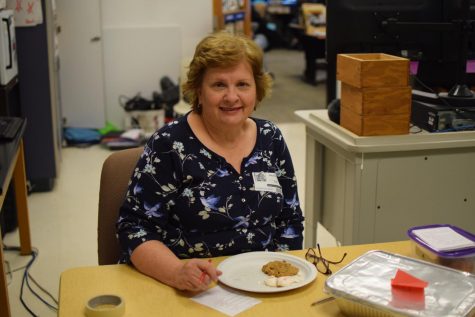 "I mostly learned to bake from my mom, who was also my 4-H leader when I was in elementary school. My grandmother and great grandmother lived next door and were also great bakers. I started to decorate cakes and cookies at age 13 when a friend of my mom taught be some techniques," said Patton.
All the entries were delicious, and every baker should be proud of their cookies.
However, only one baker can win.
That baker is interim ninth grade English teacher, Mrs. Karissa Budny.
Budny won over the judges' taste buds with a her version of the classic chocolate chip cookie.
"They had large chocolate chips that blended really well with the flavor of the dough," said judge Ava Focht.
The second place winners are senior Kolby Cowher and sophomore Kylin Hoover. Together they baked beatifically decorated gingerbread cookies that wowed the judges.
Third place was awarded to our very own Eagle Eye adviser Mr. Cammarata, for his chocolate chip cookies.
Guest judge Mrs. Patton had some advice for anyone new to baking.
"Beginners need to follow recipes closely. As you gain experience, then you can change things up and have more fun with ingredients," said Patton.
The Eagle Eye would like to thank everyone who contest. Prizes for the winners will be presented after Christmas break.
The winners and their cookie recipes are posted below, and everyone is welcome to try these great cookies for themselves.
Merry Christmas Tyrone!