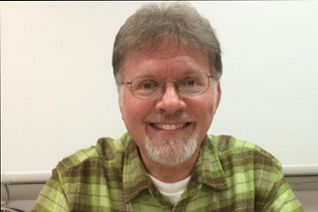 Congratulations Mr. McNitt!
Ten things we love about Mr. McNitt:
His eye opening wisdom
His passion for teaching
For being a "cool dude"
His lovely stories and experiences
His hard work, determination and effort
His love for the community and his students
His heartwarming laugh
His helpfulness on learning the ways of the world
"You're one in a million"
For just being you! 🙂
EE: What inspired you to become a teacher?
CM: My mother was a teacher, and she had a profound impact on my life.  My father was a well traveled story teller. Though deceased, my parents were my foundation and my inspiration.
EE: How long have you been teaching?
CM: Eight years.
EE: Have you always taught at Tyrone? If not, where else have you taught?
CM: Two years at PSU adjunct staff and one year at Mt. Aloysius adjunct staff.
EE: What is your favorite memory as a teacher?
CM: Anytime a student says "I never though of it that way!" or "Ah, now I get it!"
EE: If you weren't teaching right now, What would you be doing?
CM: Working for a museum as a folklorist and curator.
EE: where did you attend high school?
CM: Mt. Union.
EE: Where did you attend college?
CM: Thiel College, BA, Penn State, MA, St. Francis University, Teaching Certification,  IUP- Drivers Education certification.
EE: What is your favorite movie?
CM: Old Man On The Sea.
EE: What is your favorite book?
CM: Anything written by Louis L'Amour.
EE: What is your favorite sports team and sport?
CM: Football, Pittsburgh Steelers.