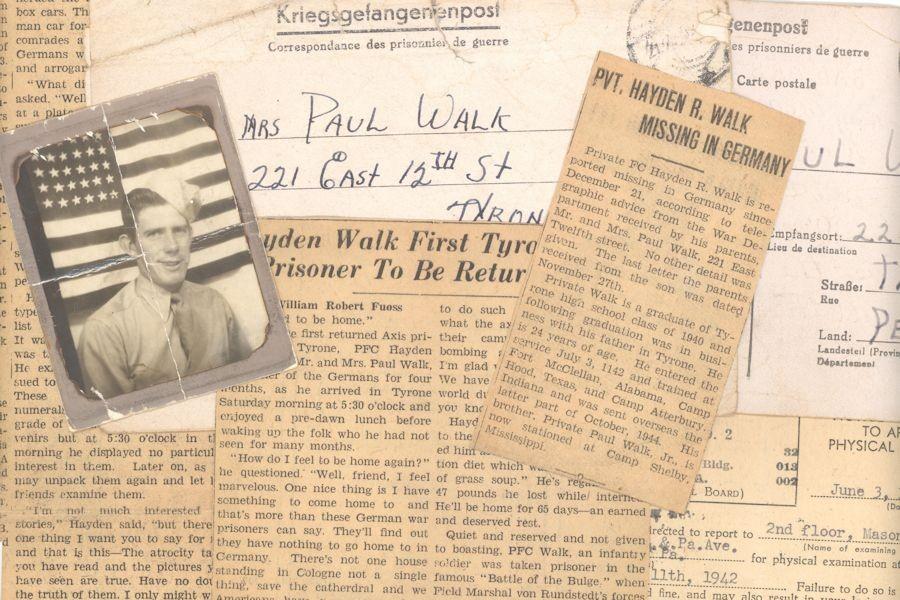 artifacts courtesy of Connie Shaffer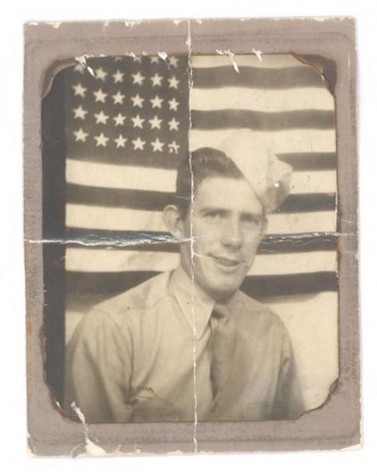 Seventy years ago today Stalag IX B, one of the most notorious Nazi POW camps of World War II, was liberated by Allied Forces.
Among the approximately 3,400 US prisoners of war freed that day was Tyrone native Hayden Walk. Walk was a prisoner at the camp for four months after his capture in December 1944.  When the camp was liberated Walk became the first POW from the Tyrone area to return home after the war.
Hayden R. Walk was born and raised in Tyrone and graduated from Tyrone High School in 1940. Until the war interrupted his life, Walk worked with his father as a painting contractor in Tyrone. Like millions of other young men of his generation, he received word that he had been drafted into the United States Army. He was 21 years old at the time.
Walk departed from the Tyrone train station for basic training on July 3rd, 1942. He spent time training at Fort Benning, Fort McCellan, Camp Hood and Camp Atterbury. When his training was complete he was sent to the European theater sometime in October 1944. Not long after that he was sent into battle.