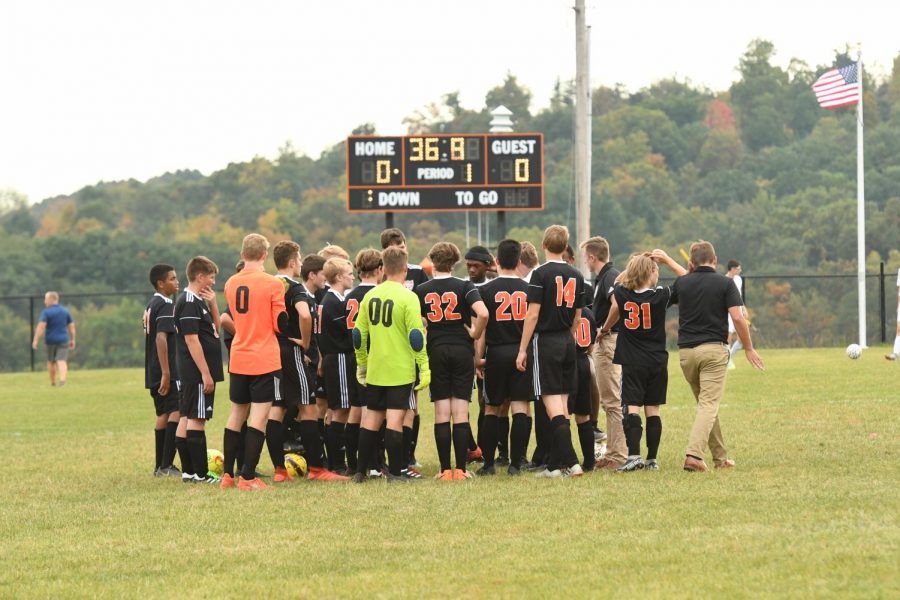 Tyler Beckwith
Tyrone tried to get their their season back on track by attempting to win on senior night but fell short losing 4-3 against Penns Valley.
Penns Valley started out the game strong, when they headed a ball over top of our goalie and into the back of the net.
Although it didn't take long for Tyrone to respond when senior forward Keegan Raabe scored his first goal of the game off a rebound from eight yards away.
Penns Valley scored once again off of a header making the scored 2-1 late in the second half but once again Tyrone responded quickly when Senior Keegan Raabe drew a foul in the box setting Corey Johnston up for a game tying penalty kick. '
Going into halftime tied, the Eagles were familiar with this setting. When Tyrone played at Penns Valley earlier in the season, they also went into halftime tied although Tyrone went out in the second half and scored four goals.
Penns Valley kept the pressure on as they scored another goal early in the second half.
Yet again the Eagles scored quickly to tie it at 3 when the Raabe duo connected for a Keegan Raabe goal and Kelton Raabe assist.
With very little time left in the game, Penns Valley scored one last goal to ruin the Golden Eagles senior night.