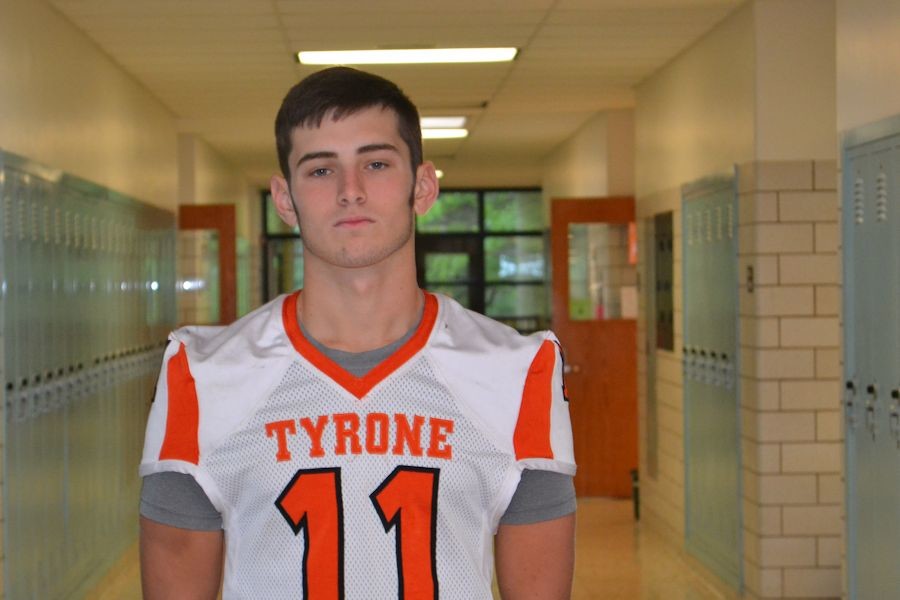 Ryan Stringer
ZACK SOELLNER
Zack Soellner is a starter on several Tyrone sport squads. Zack is a senior at Tyrone with a bright future ahead of him. Zack Is a starter on the football team. Zack also plays basketball and baseball for Tyrone. He is a tri-athlete.
What position do you play?
Full Back and Line Backer
What do you like about the sport?
The Hype
Who is the best athlete you have ever played against?
Kevin Givens
Who is the best athlete you have played on a team with?
Nick Getz
Most memorable moment of your sports career?
Winning the D6 championship
Person you look up to?
My dad for sure, He has shaped me into the athlete I am today.
Favorite song?
"One Man Can Change the World" – Big Sean
Favorite food?
Wings
Future goals
Attend Slippery Rock University for special education.