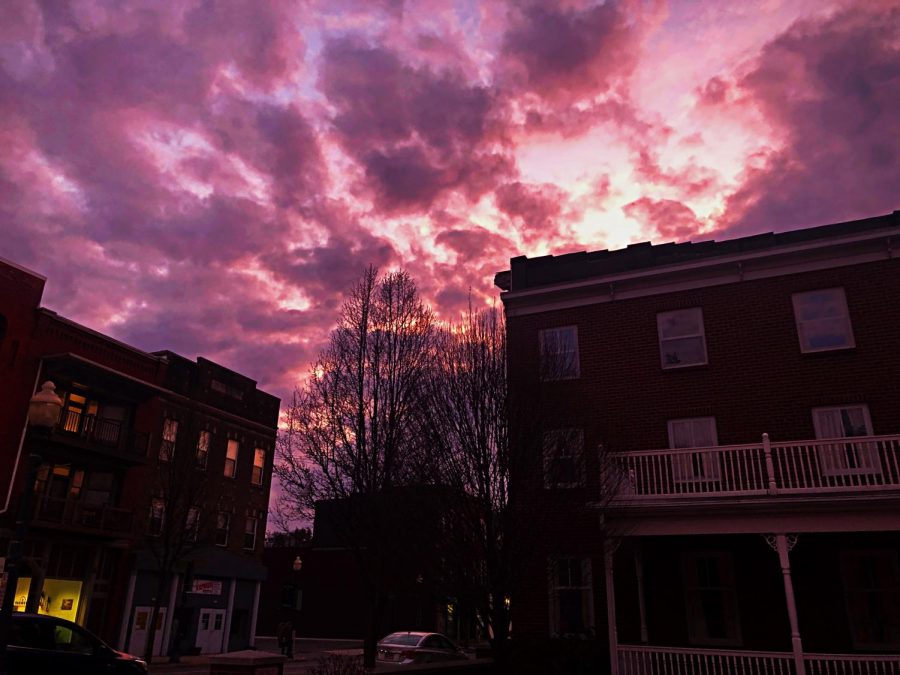 Eagle Eye: Where/when was this photo taken?
Morgan Garman: "Tyrone Town Square."
EE: What compelled you to take this photo?
MG: "I saw the way the sunlight was coming through the clouds at dusk and thought it was a beautiful sight."
EE: What is your take on photography? How do you feel about it?
MG: "My take on photography is that it is honestly amazing. Everything we capture on camera becomes a memory that lasts forever and in my opinion that is an amazing thing because one day when your older and your kids have kids you can look back at all the memories, you have made and share them with them."
EE: What is your favorite thing about this photo?
MG: "The way the light is shining through the clouds."