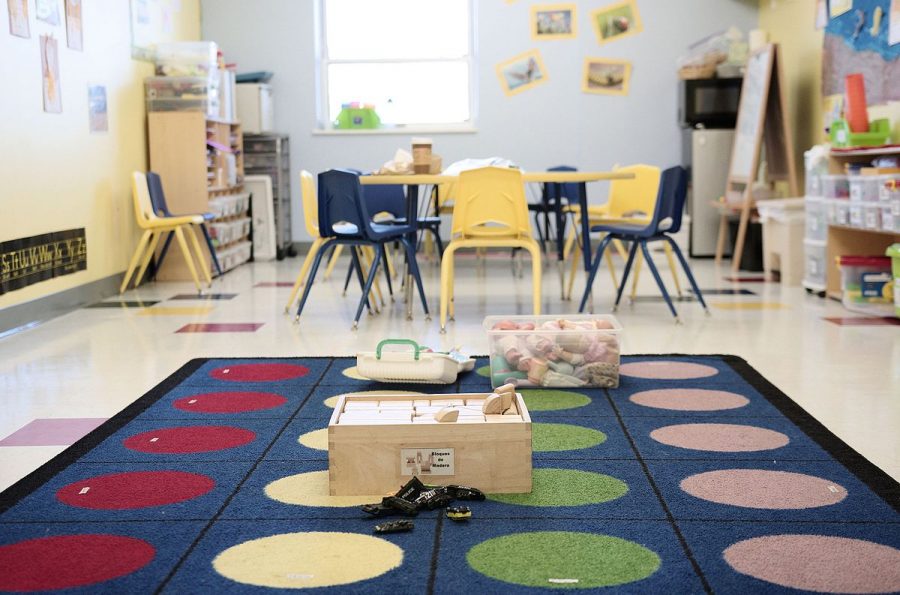 Mariquitas CK, CC BY-SA 4.0 , via Wikimedia Commons
Across the region, schools have been shutting down due to COVID-19. The number of COVID-19 cases in our area is among the highest in the country right now and the debate over what is best for students and the community has been heated.
While many parents, teachers, and students think it is a good idea to temporarily close the schools to in-person learning, others feel that the risks of losing in-person instruction time outweigh the benefits.
Most experts agree that young people under 12 are not at high risk of being severely affected by the virus. Teens also do not typically experience severe symptoms but a worry for many people is that students could pick up the virus at school and bring it back to elderly or high-risk people, who would have a harder time dealing and recovering with COVID-19.
Because young people are not at high risk, some parents are hesitant to have the school close for a period of time.
"Our students need to be in the classrooms where they belong, not doing online school," says Bellwood Area High School mother Samantha Laws.
A concern with virtual learning is distractions in students' houses that could prevent them from working on school work.
"Cell phones, video games, TVs are a major distraction for teens," Laws says.
Laws believes that students' grades will continue to drop until students go back full time where they are supervised by school administrators and staff.
However, a growing number of parents and students think that it is not safe for students to go back to school full time. Many believe that the safe option for Tyrone students and staff is for the schools to continue virtual learning until after the first of the year.
Former school board member Barbara Houge of Longview, Texas believes that saving lives is more important than grades.
"Our students getting an education is very important. But saving lives is as important in our community," Houge says.
The Tyrone administration has stated that they hope that the move to virtual instruction will be a short one, but that decision will be based on recommendations from experts in public health.