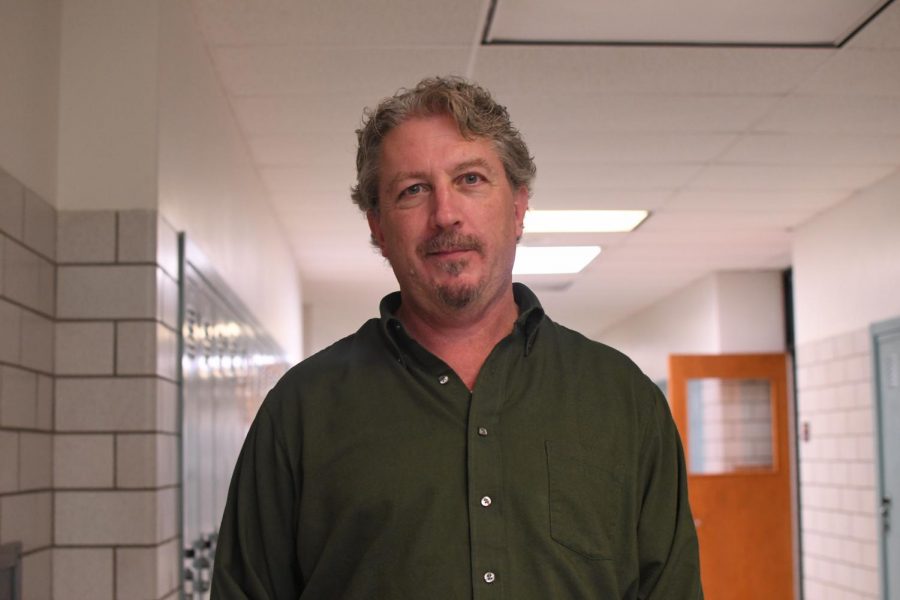 Sarah Christofer
Eagle Eye: Why did you decide to become a teacher?
Christopher Shedd: "I was looking for a new career after 20 years in corporate restaurant management. At the Huntington county fair, my high school trigonometry teacher suggested, "you ought to be a teacher!"
EE: How long have you been teaching?
CS: "12th year here, two and a half years at Juniata Valley."
EE: Have you taught anywhere else other than Tyrone?
CS: "JV: long term sub twice" 
EE: What is your favorite teaching memory?
CS: "My first students in the middle school dedicated their yearbook to me the year they graduated" 
EE: If you had chosen not to teach, where would you be now?
CS: "No idea! Probably an environmental engineer." 
EE: Where did you attend high school? And college?
CS: "Juniata Valley. Penn State (3 times and twice successfully!)"
EE: What are some of you favorite hobbies?
CS: "Traveling, cooking, sports, and hunting"
EE: Anything else you would like to add?
CS: "Just that this is a great school. I don't think most students realize how nice it is here. All of my friends that teach or coach in other districts are always complaining about everything at their schools."