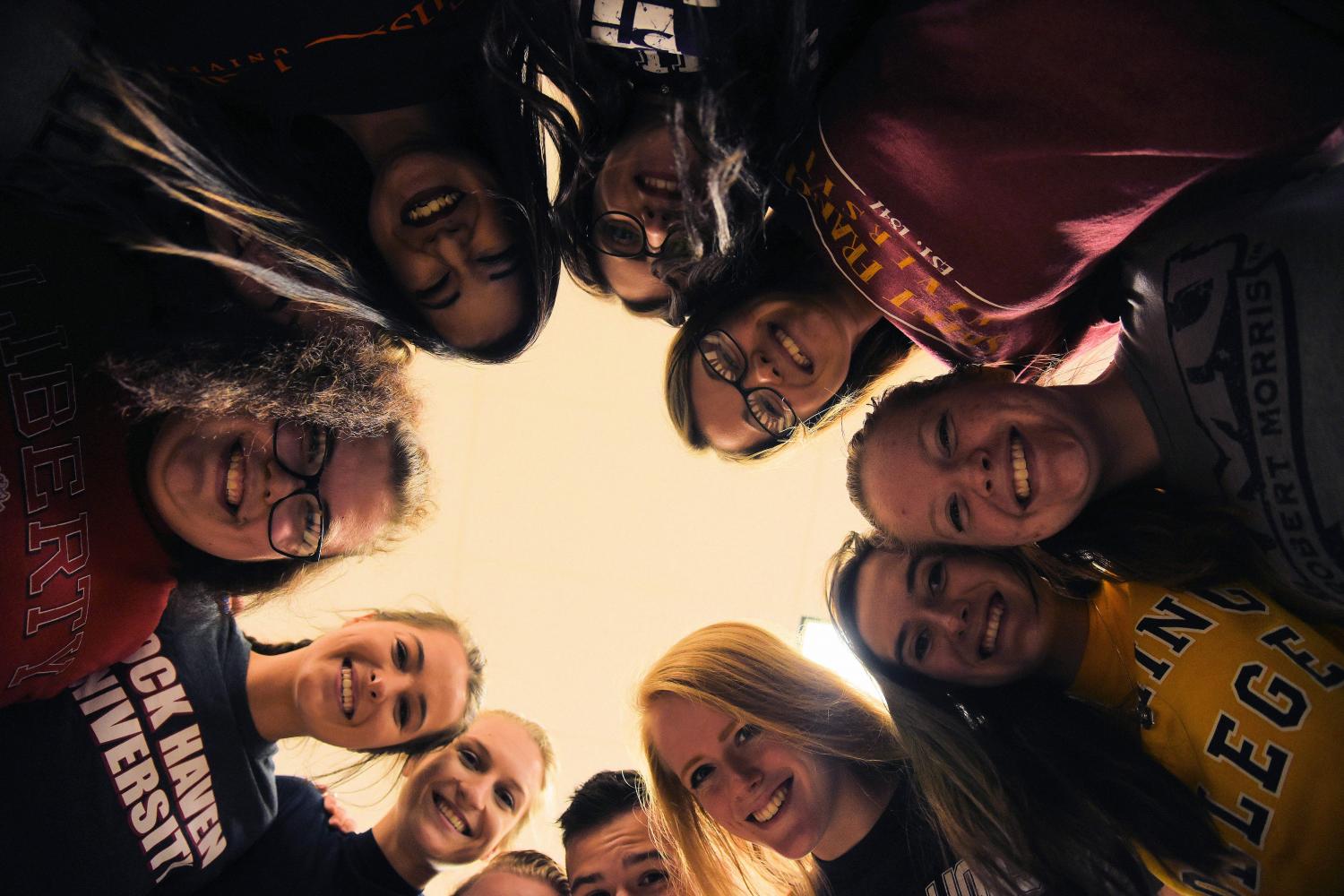 As graduation nears and this year's juniors become seniors, many current underclassman are turning their thoughts toward the college application process.
While some juniors already have a clear idea of their future, there are many more who will not have a plan until they're already in college and shelling out cash. The latter is not a favorable position to be in, as it tends to leave students with more debt, and keeps them in college longer than necessary.
Fortunately, students have resources at TAHS to help them make informed college decisions.
Mrs. Charlie Wynn, the guidance department's college adviser, is ready to help the next generation of Tyrone seniors to navigate the complicated world of the college applications and financial aid.
Many students feel like they have their future already figured out, only to find out later that maybe the campus they chose isn't for them. Wynn warns against this, stressing that far too many students wind up dropping out because they didn't do enough career research before deciding on college. Wynn advises students should "always keep an open mind and don't rule anything out before you've really explored your options."
At the same time, Wynn warns against "over-thinking" majors and tells her students to relax about their first year of study and focus on finding a college that fits their personality. Many schools encourage their students to enter their freshman year undecided, and many others don't even allow students to declare a major until their sophomore year. According to Wynn, students going to a four year college still have plenty of time to consider their choice of major.
Of course, if a student's choice is a two year or technical program, the course of study will be more focused and job-oriented right from the start. If that's what a student wants, and they are fairly sure of their career choice, a program like this can save them time and money.
When it come to paying for college, Wynn would like students to understand the difference between "sticker prices" and "actual prices."
Sticker prices are what the college costs without any financial aid or outside scholarships. The actual price takes into consideration possible financial aid and other factors such as GPA and SAT scores. The general trend– that can also function as a slight trap– is that public schools have lower sticker prices and private schools have higher ones. However, Wynn points out that in reality many private schools' "actual" prices end up being the same or cheaper than public schools because private institutions are often more generous with financial aid. In order to be sure, students should visit their school's website, find their net price calculator, and check for themselves. Every school's website is required to have one.
Also, scholarships are something that more students should pursue.  It is untrue that only the top students receive scholarships.  Not all scholarships are solely based on academics, ther is money available for a wide range of students.
Unfortunately, there isn't a catch all way to get every scholarship, each one is different. Independent grants depend solely on an application while institutional scholarships depend on an application and GPA and SAT scores. If you're going to a private school however, it's a much different story. Private schools have nearly limitless opportunities for scholarships, it's just a matter of finding them. There are many websites you can use to find them. Wynn recommends Fastweb.com or the Scholly app and always check with the college's admissions office about scholarship information.
On the topic of scholarships, most of them require an essay, as does a college admission request in general. Admissions counselors and scholarship committees read thousands of essays a year, so many students want to know how to make themselves stand out. The easiest solution is to include yourself in the essay. "Who are you? What's your most important characteristic? What drives you?" Parents and teachers are also a great help in perfecting an admission essay. Wynn however warns that they shouldn't wind up completely changing the essay from what you want it to be, saying "admissions officers can tell the difference between the essay of a high school senior and a concerned parent."
Most students go into the college process stressed and confused. This is normal. All students with questions about the college admission process are encouraged to visit Ms. Wynn in the Guidance Office. The worst mistakes students can make are to be someone they're not, pay more than they need to, or lose an amazing opportunity because they didn't know about it. "The best thing to take that pressure off is to just get the process started and find the best school for you. Go on college tours, talk to admissions reps, and talk to current students," said Wynn.