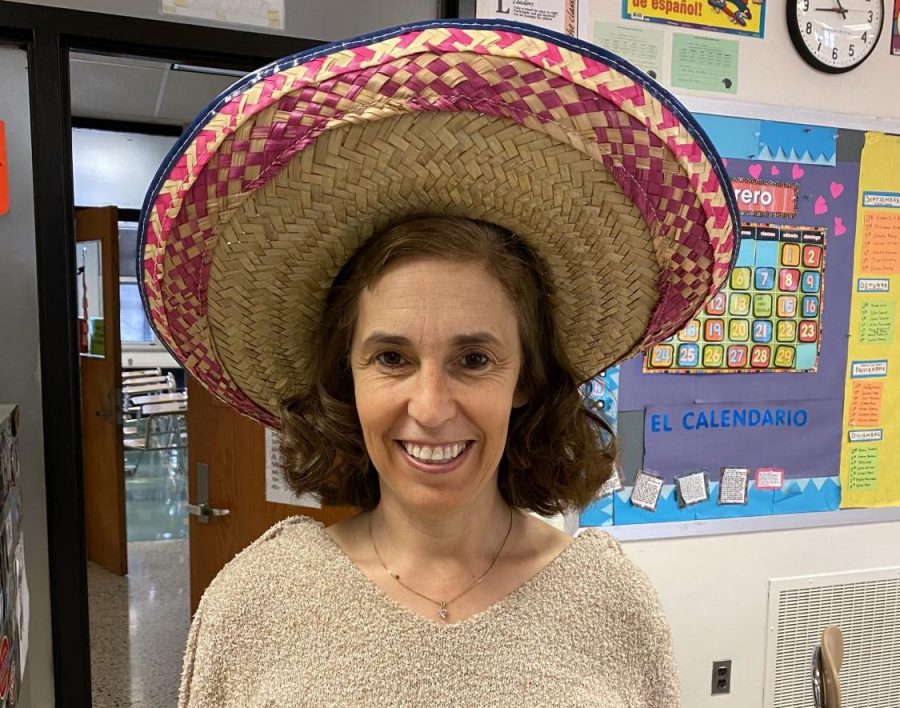 Rachel Stricek
Eagle Eye: Why did you decide to become a teacher?
Holly Sechler: "I love the Spanish language and I wanted to share and impart that love to others. And I'm not going to lie, I enjoy my summers off."
EE: where did you attend high school? and college?
HS: "I went to Boulder High School in Boulder Colorado. Then I went to Penn State for my bachelor degree. 
EE: How long have you been teaching?
HS: "I started teaching in 1995 but I took off from 2000-2006 to raise my 2 children."
EE: Have you taught anywhere else other than Tyrone?
HS: "I taught at Boonsboro High School in Boonsboro MD for 2 and a half years."
EE: What is your favorite teaching memory?
HS: "I don't have one specific favorite teaching memory. What I most enjoy is when I see my students excel and be able to communicate in Spanish.
EE: If you had chosen not to teach, where would you be now?
HS: "That is a great question. I honestly don't know because teaching is the only job I see myself in."
EE: what are some of your favorite hobbies?
HS: "I really enjoy being outside when the weather is nice. I like to hike and take my 3 dogs on walks. I also love to travel with my family in the summers."