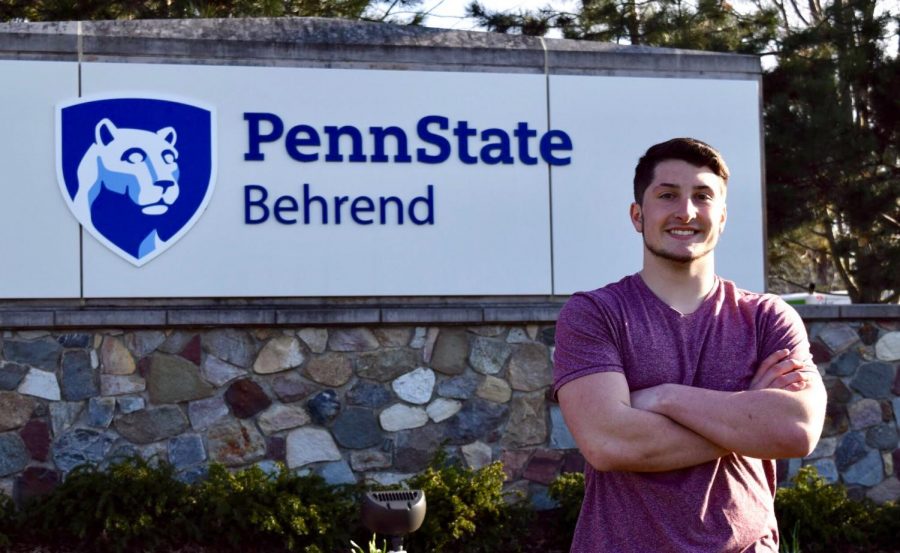 courtesy photo
Preparing for life after high school is a scary time for high school seniors. Figuring out what to do, where they want to go, getting accepted, having a "plan B," and what life will be like once they get there, is stressful. We caught up with four 2017 Tyrone high school graduates to find out how post-high school life is going.
Paige Umholtz is attending Liberty University in Lynchburg, Virginia and so far she is loving college life.
"I think that Tyrone prepared me as well as it could have," said Umholtz.
Umholtz loves her campus and the opportunity that she has been given to meet so many new people.
"One thing I would tell high school students is that you shouldn't put too much pressure on yourself. College is stressful and different, and it takes a while to get adjusted," said Umholtz, "Don't expect to be adjusted right away, and being homesick is totally normal. Every day is different. You have to be very good at time management to be able to organize your classes, [have] time for homework, [have] time for friends, and make time to relax."
Kenny McKernan is going to a school close to home at Penn State main campus.  According to McKernan, his biggest struggle so far is not eating Penn State Berkey Creamery ice cream with every meal so he doesn't gain the infamous freshman 15.
One of his favorite experiences this year has been attending Penn State football games because being involved in activities makes the whole college experience more enjoyable.
McKernan also advises high school students not to focus too much on the future, but to appreciate high school while they can.
"I would say take every opportunity you have in high school that won't be available to you once you graduate. You'll regret not doing it and if you do do it, you're going to miss it," said McKernan.
McKernan also recommended Mrs. Burket's DE History class because it prepares students for what a college course will be like.
Many graduates didn't go to college right away and took a year off instead. Toni Burns has been working at Epworth Manor as an activities aid and she loves it. It's been the most rewarding and best job she's had so far.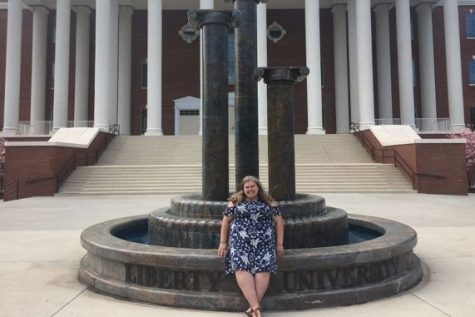 "Taking a year off [of school] was definitely the right choice for me, but it [isn't] for everyone," said Burns, "It's a lot of pressure trying to find out what you want to do with the rest of your life."
AJ Grassi is going to college at Penn State Erie. Its harder than high school, but also more fun than he expected it to be. For him, the best part about college is the freedom of living on his own. He can live with people he has similar interests in, go where he wants to, and meet someone new every day.
"Tyrone's teachers did more to prepare me for college than anything else. Teachers like Mr. Gruber, Mr. Funicelli, the entire English department, Mr. Cammarata, Mr. Feather, Mr. McNitt, former teacher Erica Martin, and even Mr. Plummer, all taught me skills I need to be successful in college," said Grassi, "I have brought numerous old notebooks and packets with me that helped me through my English, Math, and Physics through my first two semesters. These teachers also left me with the confidence, the mindset, and life lessons that I remember every day as I continue on with my schooling."
Grassi advises that students preparing for college shouldn't be afraid of having a new experience. Go where you want to go, make new friends. According to Grassi, living on campus really adds to the college experience. For him, the curriculum is the hardest part.
"It's easy to fall behind in a class to the point where you can't recover. The first semester is the biggest adjustment period because you're living the college experience, you learn that every teaching method and study technique you used through high school might not get you the grades you want," said Grassi.
College is and isn't like high school in many ways. Preparations and adjustments have to be made, but also remember to enjoy it. Pick a campus you love, be involved, keep up with the work, but give yourself some time to be with friends. Going to college is taking a big step in life, so enjoy it.