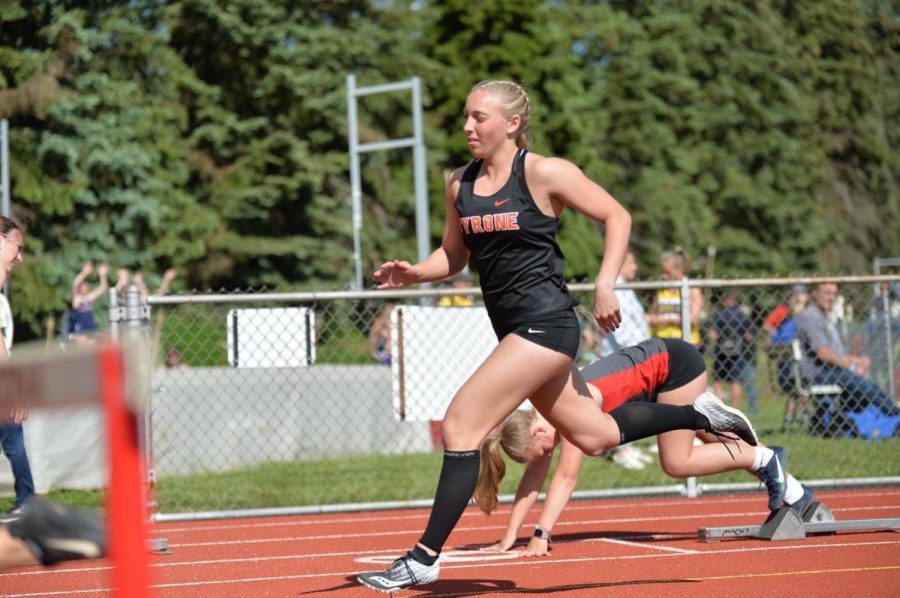 Mackenzie Latchford
Eagle Eye: How many years have you been a member of the track team?
Mackenzie Latchford: 4 years
EE: Why did you start running track?
ML: I was encouraged by Tammy after I quit gymnastics.
EE: What was your favorite part about the sport?
ML: The competitive nature of the sport
EE: What is your favorite memory from track?
ML: Breaking the school record in 9th grade for the 4×100 relay
EE: Do you have any superstitions before a track meet? If so, what are they?
ML: Yes: I continually make sure I have my hair braided for meets, and I try to keep things the same.
EE: What was your favorite thing to eat before a meet?
ML: I don't have a favorite thing to eat, but I try to keep it light the day of a meet.
EE: What was your favorite track/meet to run at?
ML: Shippensburg
EE: What are your plans after high school?
ML: Attend Clarion University for Nursing and further my athletic career in Track and Field.
EE: Do you plan to keep running in your free time?
ML: Yes
EE: Advice for future runners:
ML: It's not going to be easy. There will be times when you feel like giving up, but stick with it. Don't let a negative mentality get in the way.