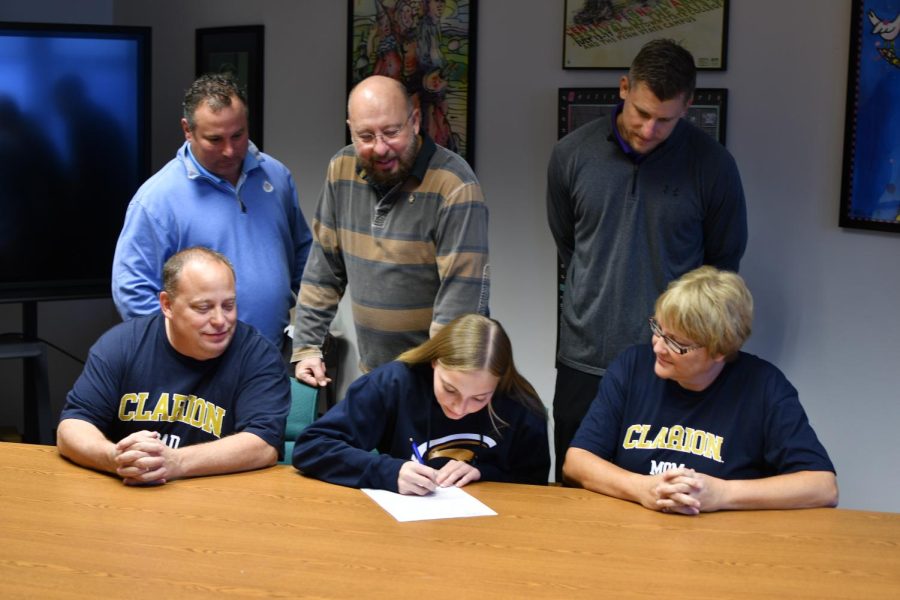 Todd Cammarata
Tyrone senior Mackenzie Latchford will graduate in the spring, but her days of being a Golden Eagle are far from over.
Latchford recently signed her letter of intent to continue her academic and athletic career for the Clarion University Golden Eagles, where she plans to major in nursing.
"I am really looking forward to furthering my athletic career at Clarion. This is unlike anything I could've ever imagined. I'm so thankful for this opportunity. I'm really hoping for a strong, competitive freshman season that'll push me to do my best," said Latchford.
Latchford hopes to run the 100 meters, 200 meters, 4×100 relay, and the long jump at Clarion.
Last year with Latchford as a key contributor, the Tyrone girls track team won the District 6 Championship for the first time in school history.
Latchford was a District 6 AA champion in the 100, 200, and a member of the District Champion 4×100 relay team, and placed third in the long jump.
She competed in all four events at states and placed 11th in the long jump.
Latchford also competes in the indoor track season in the winter and has played defense for the Lady Eagle soccer team for the past four years.
Latchford considered several other schools including St. Francis, Millersville, Seton Hill, Lock Haven, Edinboro, Bloomsburg, and Penn State before committing to Clarion.
She chose Clarion after falling in love with the atmosphere of the school and the track and field team.
"After touring the school, meeting some of the team, and getting a feel for what it would be like to be a collegiate athlete, I decided that Clarion was the right fit," said Latchford.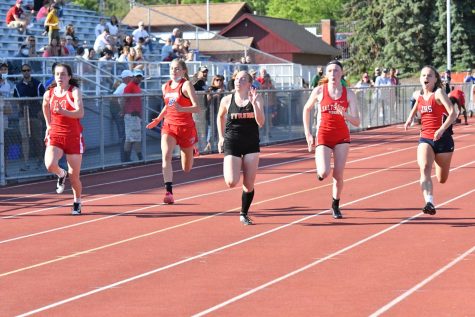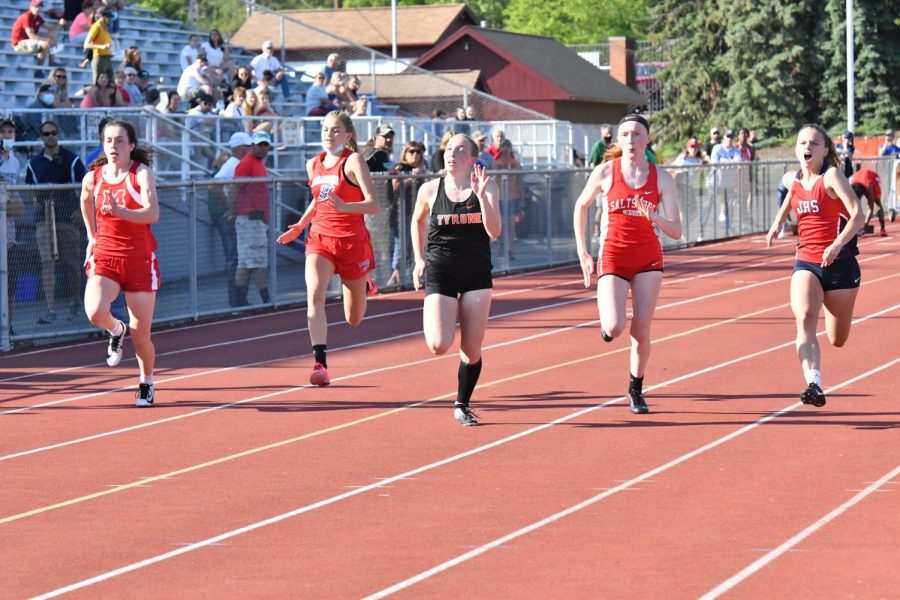 Clarion's track and field team is led by Head Coach Ben Bevevino. The program competes in Division II as a member of the Pennsylvania State Athletic Conference (PSAC).
Last season the Clarion women's track and field team qualified for the PSCA outdoor championship.
The Clarion Golden Eagle track and field team was also one of several Division II teams recognized for success in the classroom, which was also an important consideration for Latchford.
Several members of the team made the All-Academics team for the 2021 track and field season.
Latchford's high school teammates are excited to see her compete at the next level.
"Makenzie has improved so much since eighth grade and I'm proud of what she has accomplished," said teammate and fellow senior Natalie Saltsgiver.