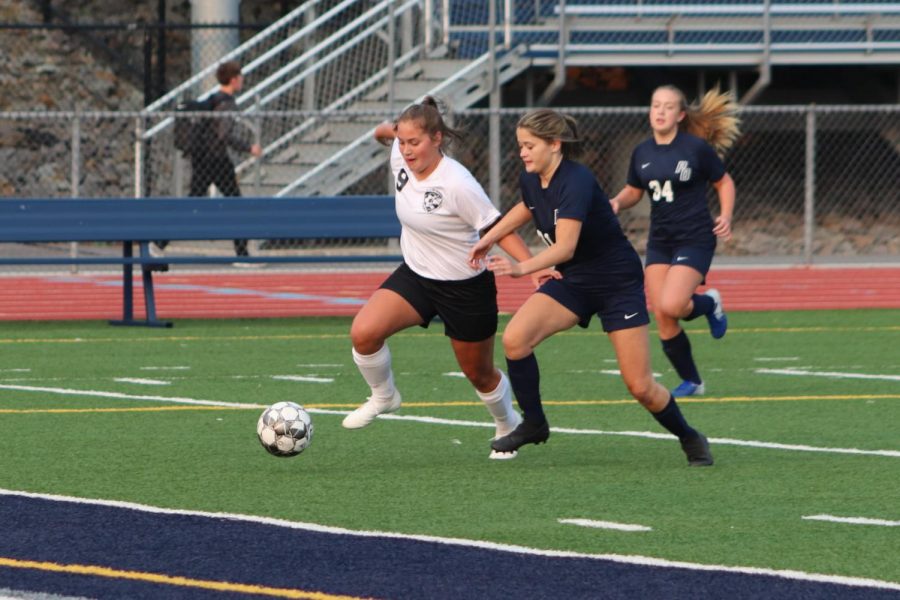 The Lady Eagles Soccer team opened their season on September 15 with a dominating 6-0 road win over the Philipsburg Mounties.
Tyrone's offense and defense stuck together and led them to keep possession for a vast majority of the game.
"I think we had a very good start to the season. There are some things that we still need to approve but overall the game went really well. I can't wait for the rest of the season with these girls," sophomore co-captain Chloe LaRosa said.
Sophomore Eliza Vance had an assist from LaRosa played the ball through the left side of Philipsbuerg's defensive line allowing Vance to accelerate past the defender to score the first goal of the season.
"Our team was very excited to win the season opener. We worked so hard and kept that aggression throughout the whole game. I am very excited to see what is in store for the rest of the season," Vance said.
The Lady Eagles are starting off their season strong in hopes to go to the Mountain League Championship game.
The second goal was also scored by Vance with another cross from LaRosa sending the ball right into Vance's feet allowing her to shoot on an open net.
The third goal of the game was scored by LaRosa assisted by Bellwoods Sophia Nelson. Nelson took the ball right up the line giving LaRosa time to settle and shoot scoring 3-0 at halftime.
Fifteen seconds into the second half of the game the offense worked strong and followed through every crisp pass following a diamond formation leading Eliza Vance to score a remarkable goal right past the defense again.
Finishing off the game was LaRosa scoring a cross assisted by senior Kendall Markley and just minutes later LaRosa took the ball up the middle scoring another goal of the game with the final score of 6-0.