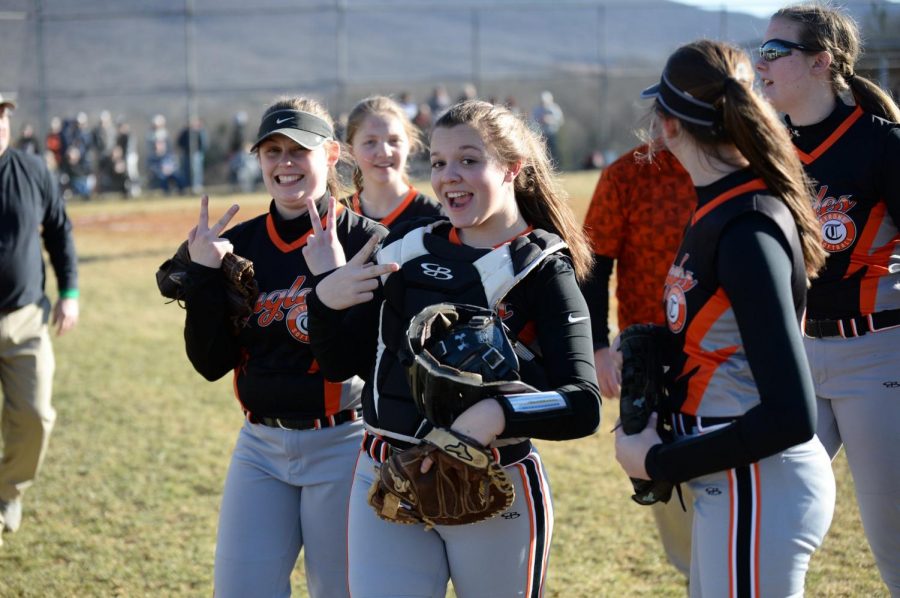 Courtesy of Terry McCaulley Jr.
Tyrone Softball takes on second seed Cambria Heights in semi-final district playoff game.
The Lady Eagles went 13-7 in regular season and hope to make a running at AAAA district title. Tyrone Softball has never won a district title and the 2019 team hopes to be the first.
Cambria Heights Softball went 12-7 in regular season and hope to do the same as Tyrone. Both teams previously moved to AAAA to have the same chance at a District Title.
Last year, Tyrone made their first appearance in playoffs since 2005. Tyrone's goal this year was to return to playoffs again, but to make it farther then last year. The Lady Eagles lost a close game to Philipsburg in the first round. Philipsburg then went on to win the state title that same year.
Come support the Lady Eagles Thursday, May 23 at Mount Aloysius College at 4pm.