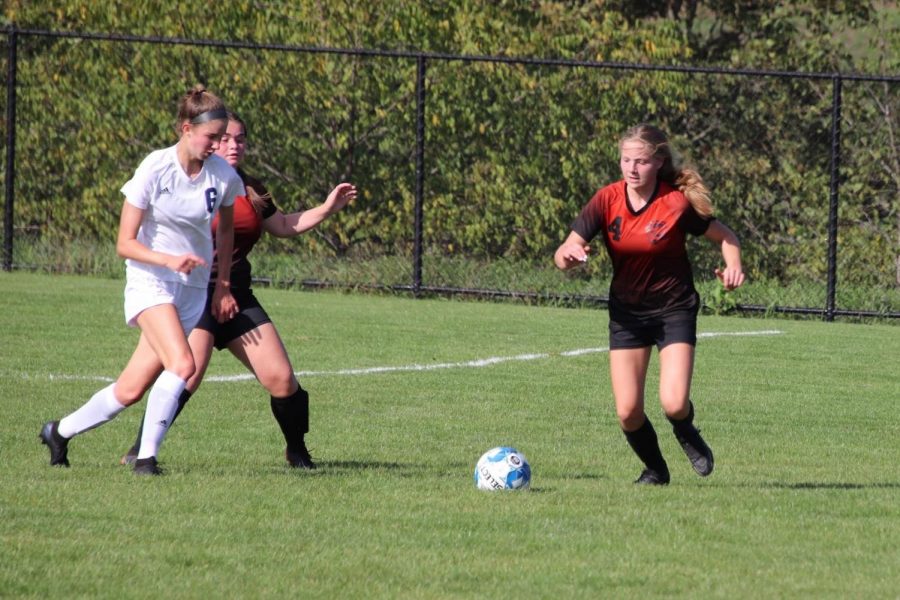 Aaron Vance
The Tyrone-Bellwood Lady Eagles soccer team lost their season opener to a talented Hollidaysburg team 5-0 on Tuesday.
The Golden Tigers are the defending district champions and returned many of their starters from last season, but Tyrone was also playing at a disadvantage with four players out due to COVID contact tracing, including two starters.
The Lady Eagles played tough throughout the game but struggled to get shots in the net. Hollidaysburg was also able to take advantage of the depleted Tyrone defense to score three in the first half and two in the second.
Score by halves:
Hollidaysburg: 3 2 — 5
Tyrone: 0 0 — 0
First Half:
H- Bell (McHugh) 4:32
H- Clapper (Despot) 18:29
H- Bell (Penalty kick) 22:00
Second Half:
H- Stoehr (Despot) 43:08
H- Bell (Despot) 61:44
Records
Hollidaysburg 1-0
Tyrone 0-1