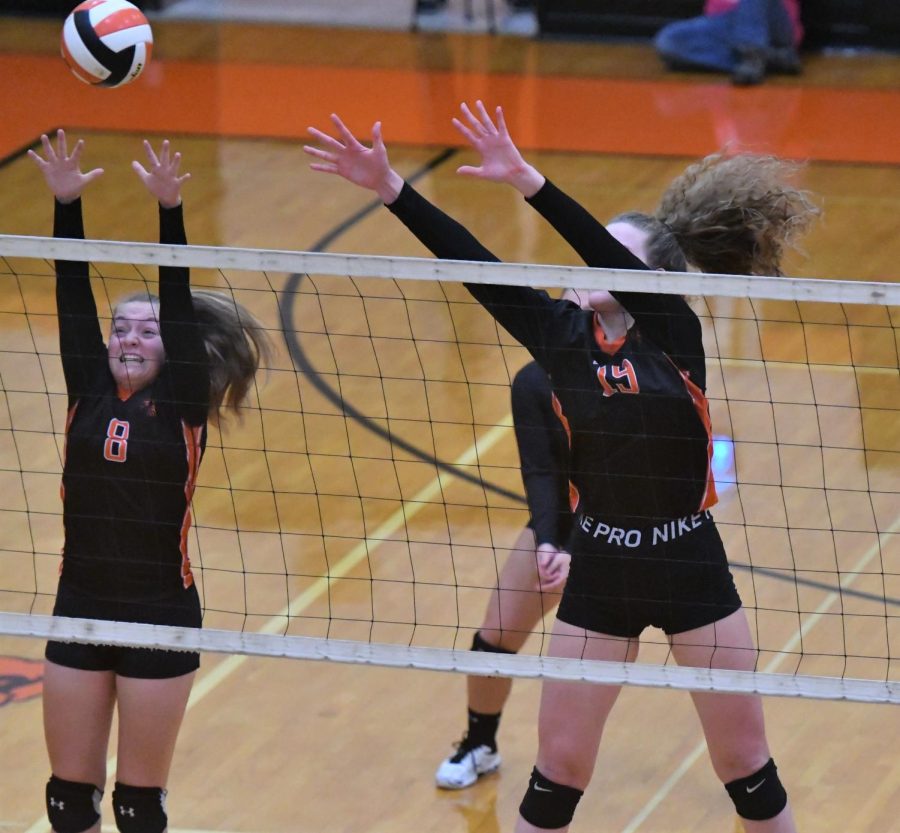 The classic Tyrone vs. Bellwood Backyard Brawl had its annual volleyball game on Monday, October 26th and the Lady Eagles came away with a commanding 3-0 win.
Bellwood's 2020 squad lost several key varsity players to graduation, and their young team struggled to keep up with the varsity Lady Eagles. Many sophomores were featured in Bellwood's starting line up, and, during the second and third sets, Tyrone's team also got to sub in our sophomores and freshmen.
The first set went extremely well for the Eagles. Sets were located well, hits were intentionally placed, and the defense flew around to get the ball in the air. This was the shortest of all the three sets, with the Lady Eagles taking a commanding 25-5 win.
In the second set, Bellwood fought back and used their hitting to get some points. Bellwood scored on several deep hits to corners that Tyrone's defense was not able to get. After a Bellwood run, Tyrone regrouped during a time-out, and came back to win the set 25-17.
Set three was another impressive one with many great hits by Makenna Bauer, Reagan Irons, and Anna Lynn Fryer.
The Tyrone bench's energy was especially great for this game because the girls were beating their school's rival. Because of their phenomenal playing, the Lady Eagles beat Bellwood 25-13 and won overall with a score of 3-0.
Tyrone JV also won 2-0. Scores were 25-12 and 25-11. JV is now 15-1.
Stats:
Anna Lynn Fryer – 4 kills
Reagan Irons – 12 kills, 2 digs
Makenna Bauer – 10 kills
Mattie Cherry – 26 assists, 3 digs, 1 ace
Maecy Tuskovich – 7 digs, 2 aces
Miranda Goodman – 7 digs
Holly Long – 7 digs
Service Points:
Holly Long – 9
Maecy Tuskovich – 9
Mattie Cherry – 8
Reagan Irons – 3
Gianna Maloney – 5
Maddy Rockwell – 11