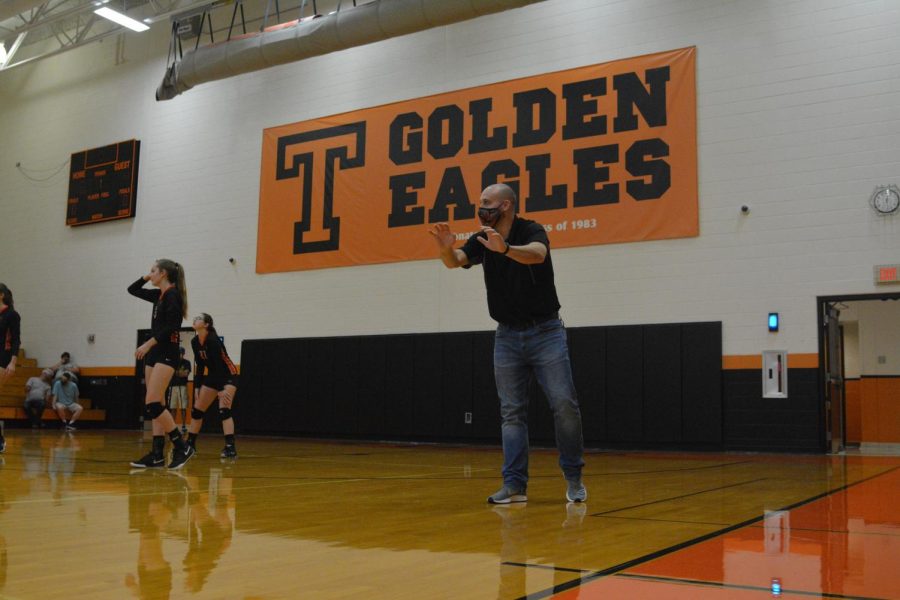 Todd Cammarata
The Tyrone girls volleyball program will have big shoes to fill next season as varsity head coach Mike Kraft has stepped down to pursue future coaching opportunities at the collegiate level.
"I don't have any college I am committed to joining right now, but I do know that I have opportunities with a few colleges in the area that I will pursue in the future," said Kraft.
Under Kraft's leadership, Tyrone volleyball has undergone a transformation, from a perennial losing program to one of the top teams in the extremely competitive Mountain League.
"[Stepping down] was by far one of the hardest decisions I've ever made…I am a transplant from York, PA and I had no long-term intentions on teaching, coaching, or living within this district," said Kraft. "Fast forward seven years later and I am now a resident of Tyrone, a team leader in my school building, and a director for a club in which provides so many opportunities for kids to develop and participate in a sport they love.
A former collegiate player at Juniata College, Kraft began his coaching career at St. Francis in 2012 as a graduate assistant and then at Juniata as an assistant coach from 2013-2016.
After taking a teaching position at Tyrone Area Middle School, Kraft was hired as head coach of the Lady Eagles in 2013.
Kraft has also played a key role in the establishment of the Horseshoe Volleyball Club, one of Central PA's largest and most competitive clubs, where he has been a coach and technical director.
As for the future of Tyrone volleyball, Kraft is confident that it will be in good hands and continue to grow.
"I have been communicating with a couple of knowledgeable, experienced, and trustworthy people in my volleyball network for this area," said Kraft. "I know the school district will be posting the position as well and we want to find the best person to continue moving the program in the right direction."
With Kraft's background in college volleyball, it's no surprise that he would want to return to his roots.
"My involvement with Horseshoe Volleyball Club and its continued growth over the past eight years is what took me away from the college game…I'm comfortable and confident that I can take on a new challenge and pursue some of the college opportunities out there for me," said Kraft.
Kraft shared an email with the members of his volleyball team to express his gratitude for their dedication to the program.
"I can say that I've been part of something spectacular with the Tyrone Volleyball program and its development as a competitive program. I am a better coach and person because of the people that have surrounded me these past several years," said Kraft in an email to his players.