Keystone FFA Degree Highlighted Student: Zach Patterson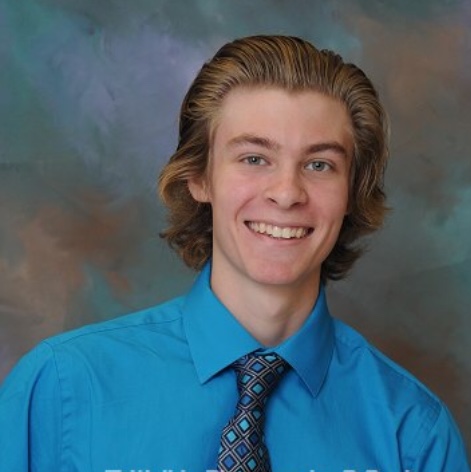 Hang on for a minute...we're trying to find some more stories you might like.
Zach Patterson, a senior from the Tyrone Area FFA will receive his Keystone Degree at the Pennsylvania FFA Mid-Winter at the PA Farm Show in January 2018.
Patterson enrolled in the Agricultural Education Program at Tyrone High School three years ago and continues to complete courses focusing on the many aspects of agriculture.  Classroom instruction, FFA involvement, and Supervised Agricultural Experience (SAE) programs are intra-curricular and develop well-rounded members.
Patterson's SAE programs are in placement and AgriScience areas.  Patterson started his placement in 2016 working for Tri-Star Ford dealership as a detailer to prep cars for the showroom.
"When detailing cars it's one of the best things about it is seeing the people's faces when they see their car looking better than the day they bought it," said Patterson.
Due to his busy schedule at school for his senior year, Zach left his car detailing job and currently works at Tyrone Milling.
In the area of AgriScience, Zach teamed up with Daniel Peterson to focus on their interest in the Ag mechanics industry.  Currently, they are testing the full impact on small gas engines.  Through his placement and AgriScience programs, Patterson was able to meet and surpass the degree requirements of completing over 300 hours in a placement SAE or productively invested $1000 or a combination of both, and have two years of records.
Members must also complete 25 community service hours in at a minimum of two different events.  Patterson provided snow removal for local residents, wrote cards for the families at the Ronald McDonald House, and served in the PA Farm Bureau Mobile Ag Lab.   He completed more than 34 hours of service.
Keystone FFA Degree candidates must also participate in a minimum of 10 FFA chapter level activities and five different FFA activities above the chapter level.  Candidates had to submit their SAE plans, a photo and complete the application in full.  The applications were evaluated a regional event in Mid-November.