JCliff's Top Five Films to See in February/March
Every month a slew of movies come out, whether they are bad or good you may not know much about them or if they're worth seeing. Instead of wasting time and money on films that may not be very good, every month five movies will be selected in order to help decide what you want to see. Not many movies came out in the February/March month so this is a special edition marking off the best movies between these months.
Hang on for a minute...we're trying to find some more stories you might like.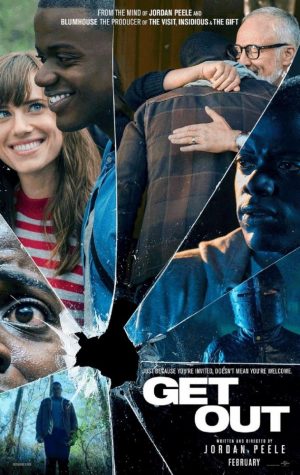 Get Out, Rated: R
Get Out is perceived to be one of the best movies of the early year. Already declared as a critical success, scoring almost a 100% on Rotten Tomatoes and an 84 score on Meta-critic, as well as an audience success, with an established 8.3 rating on IMDb, makes Get Out a must see movie this year. First time director and writer Jordan Peele, known for the hit Comedy Central show "Key and Peele," delves into a different artistic side and becomes the man behind the camera. Not only does he succeed in making a tasteful horror flick, but he also succeeds in balancing humor, horror, and satirizes the social issue of racism all in one thought provoking and very well done movie.
Starring: Daniel Kaluuya, Allison Williams, Bradley Whitford, Keith Stanfield, Lil Rel Howery, Betty Gabriel, and Catherine Keener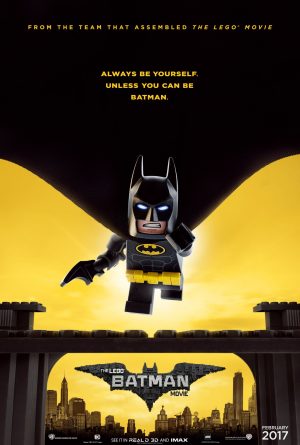 The Lego Batman Movie, Rated: PG
Coming off the success of 2014's The Lego Movie comes a new take on Legos, this time introducing the world of billionaire Bruce Wayne aka Batman. A movie made purely for fun entertainment is taking advantage of the early 2017 year to be the first animated wide release to audiences and hopefully attract enough people to solidify the Lego universe as the next big thing. Showcasing plenty of characters that DC fans will know such as the Joker, Bane, and Harley Quinn along with some other lesser known "Villains" such as The Condiments King. With a script penned by Jared Stern (Wreck it Ralph) and Seth Grahame-Smith (Pride and Prejudice and Zombies) comes one of the funniest movies of the 2017 year.
Starring: Will Arnett, Michael Cera, Roasario Dawson, Ralph Fiennes, and Zach Galifianakis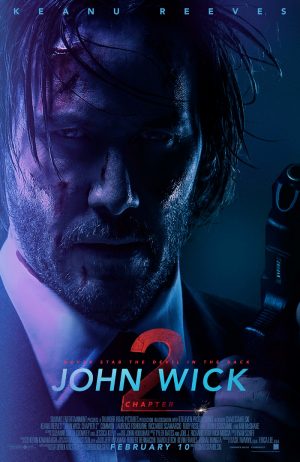 '
John Wick: Chapter 2, Rated: R
Not going to lie, John Wick is awesome. Director Chad Stahelski takes the action formula to new heights by creating an action packed, no hold back, R rated thriller with this second installment in the John Wick universe. Keanu Reeves (John Wick, The Matrix) returns as the titular character in a spy espionage setup. Following the first movie's events, this second installment expands the secretive world that Wick lives in and introduces new characters, settings, and plot devices to make an amazing and enjoyable film.
Also Starring: Riccardo Scamarcio, Ian McShane, Ruby Rose, Common, Claudia Gerini, Lance Reddick, Tobias Segal, John Leguizamo, Bridget Moynahan, and Laurence Fishburne
Life, Rated: R
Similar to Ridley Scott's Alien, Life follows the scientists aboard the international space station. The astronauts are receiving samples from Mars when they find a micro-organism in their sample from the planet when things go awry. Becoming a tradition lately is a movie coming out once a year revolving around a cast in space and this year is no different with Life. Experience this monster-space epic on the big screen this year starring an A-list cast and with an ending sure to shock and perhaps even irritate die hard space movie fanatics.
Starring: Jake Gyllenhaal, Rebecca Ferguson, Hiroyuki Sanada, Ariyon Bakare, Olga Dihovichnaya, and Ryan Reynolds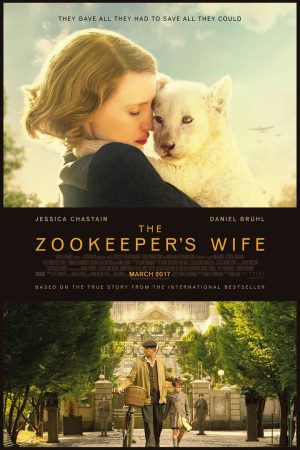 The Zookeeper's Wife, PG-13
Holocaust movies have been the go to genre over the years but what makes this one stand out is the story of a woman who hid Jewish children in her husband's Warsaw zoo without his knowledge. The stories about those who took in the children are not very common in the cinematic world which puts this one on my radar, but it also is a movie that could have some real potential. Besides the story it also stars the much appreciated Jessica Chastain (Zero Dark Thirty, The Martian) in the titular role that should allow her to really display her emotions and her acting range in this early year, sort-of, Oscar bait movie.
Also starring: Daniel Bruhl, Johan Heldenbergh, and Timothy Radford