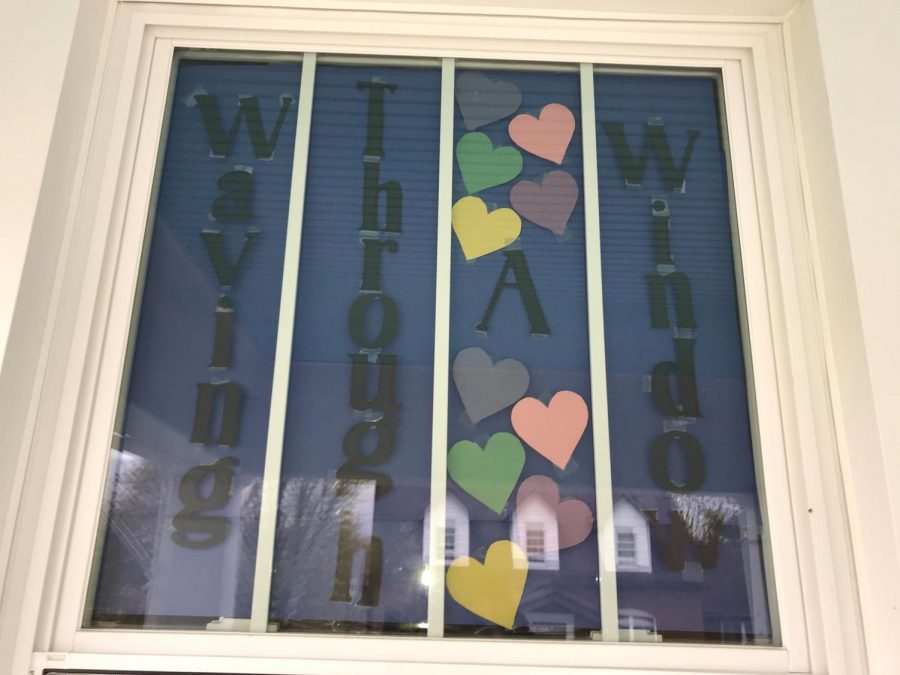 Hailey Vanish
During this time of global worry and panic, a tiny movement started by one mom from Galesburg, Illinois is spreading a little bit of happiness and hope to people around the world.
What started as a simple scavenger hunt between a mother and her children has morphed into a worldwide movement of hope.
Krista Wynes, an ophthalmology technician with two children, saw a post on Facebook of a house with a heart in the window. The post gave her an idea to help entertain her boys during their neighborhood walks. They started searching for hearts and heart shapes in their community and posting photos of them on her personal Facebook page.
"Originally it was to get my boys, Lincoln and Harrison out of the house to walk and have something to look for. But now it has become a movement linking us together in love and kindness," said Wynes in an interview over social media with the Eagle Eye.
After sharing photos of the hearts that they found on their walks around their hometown, a friend encouraged Wynes to start a public Facebook group so that others could join in as well.
And Heart Hunters was born.
"I invited my friends and my friends were inviting their friends and their friends were inviting their friends," said Wynes.
That was only three weeks ago. Since then, hearts have popped up on houses, stores, and public buildings almost everywhere. All one has to do is go for a walk around their neighborhood or jump in their car and drive around town.
In a very short period of time the Facebook group started by Wynes has almost 800,000 members and is inspiring people around the world to display hearts in their windows and on their homes.
Amanda Oliver, a business teacher at Tyrone High School, and her daughter saw the movement on Facebook and decided to decorate their house.
"A friend of mine invited my daughter and me to the group and my daughter persisted on designing our windows, said Oliver, "so before you knew it, our table was covered with colorful hearts and there was tape being put on the windows. I didn't see many designs in Tyrone, but I would love for it to spread."
Decorating your house is simple: all you need is scissors, tape, and paper.
People have used construction paper, cardboard, or newspapers. Some have designed hearts into the shapes of animals, cartoon characters, and symbols. Others have created sidewalk art or painted hearts onto their houses and fences.
"I think it's become so popular because it's something easy that we can do from home practically free. You can use any kind of supply that you have in your home and it's something that anybody of any age can do," explained Wynes.
Decorating your house does not only spread cheer to your neighbors and people who pass by. Many health care and other essential workers love to see the designs on their way to work. By decorating your house, you are spreading a message of love and compassion to the world.
If you are looking for some inspiration, visit the Heart Hunters Facebook page and see what others have done.
Once you have created your design, take a picture and upload it to the group.
"The heart represents something that all humans have and brings us all together," said Wynes. "We are now almost 800,000 members. We are also on every continent in the word."
Imagine walking around town and seeing hearts on every window, door frame, fence, and home. Watch as people pass by knowing you took time to brighten their day. It only takes a few minutes to cut out a heart and paste it on a window.
"It's a heart and kindness movement, but I didn't do it, we all did it," said Wynes.