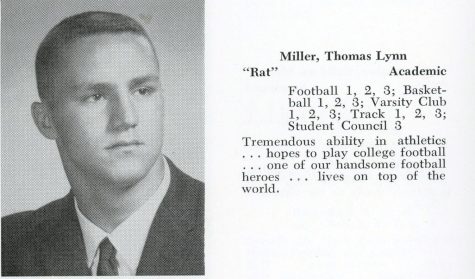 In high school, Miller was a well-respected athlete, participating in football, basketball, and track.  
According to Tyrone football historian Kerry Naylor, Miller was one of the last high school quarterbacks in Tyrone history to call his own plays. Following the 1961 season, he was named to the Central Counties Conference All-Star Team. 
Miller led the Golden Eagles football team to an impressive 8-2 record as a senior in 1962. It was the first winning season the team had in five years. 
Miller recalled the special bond between the players and the coaches on the football team. 
"It was all blood and guts with the coaching staff. We loved and admired those guys," Miller told Naylor in an interview. 
Miller also made contributions as a starter on the Golden Eagles basketball team and as a track and field athlete, but he had one dream, to play college football. 
He worked hard to accomplish this goal, which came true in 1962 when he was recruited by Colorado State University as a quarterback.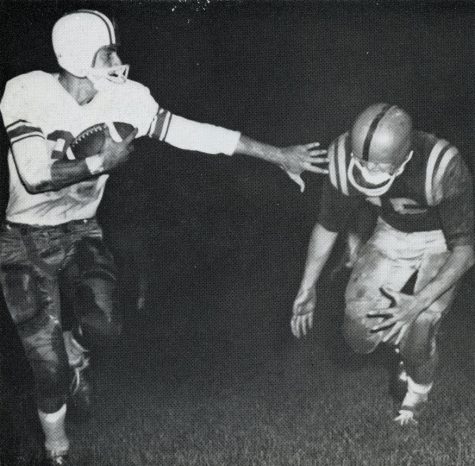 According to Naylor, Miller was one of the first Tyrone football players to be recruited to a Division I program. 
The following year, Miller packed up and moved 1500 miles away to pursue his dream, with nothing more than his natural athletic ability, grit, and his future wife, Sandy. 
Miller appeared at quarterback in 21 games in two seasons at Colorado State, averaging 58.6% passing completion rate with a 99.2% passing efficiency rating. Miller then transferred to the College of Southern Utah to finish his college football career, graduating in 1967 with a B.S in Physical Education. 
Although his years as a Division I quarterback were over, Miller refused to let it be the end of his playing career.
Miller played semi-professional football for the Omaha Mustangs, Harrisburg Caps, and the Central Pennsylvania Whitetail Bucks. The Mustangs were in the Continental Football League and were widely regarded as an NFL-feeder team.