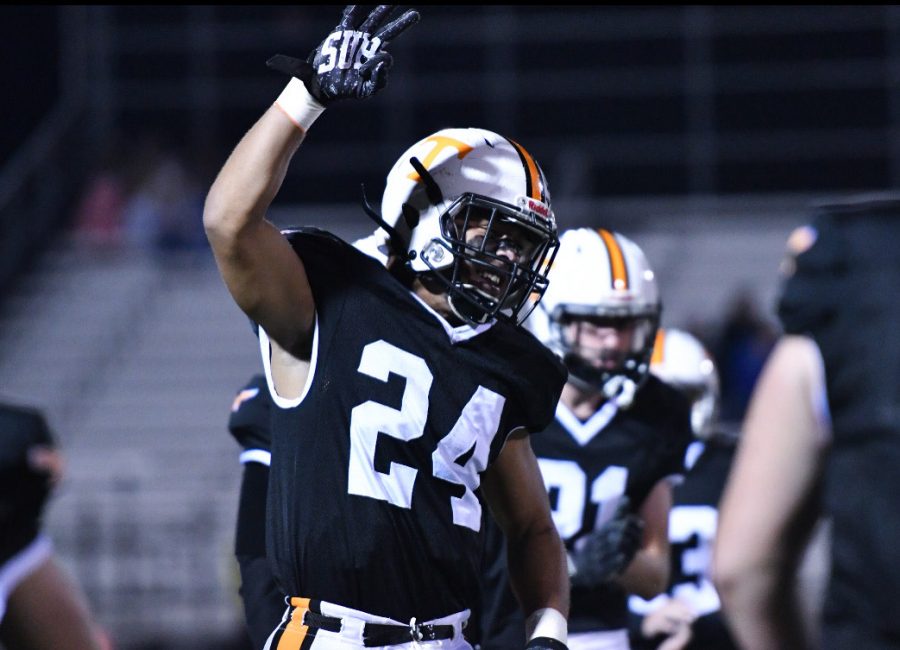 Lucia Isenberg
Tyrone senior Tommy Hicks will attend Hudson Valley Community College in the fall to continue his academic and football career.
"My senior year has been a ride. Matter of fact, these last four years have been. I had my ups and downs through it all. I found a path and I'm gonna pursue it," said Hicks.
Hudson Valley in New York State has a good record of developing football players and has provided a starting point for hundreds of players, more than 300 of whom have gone on to earn scholarships to four-year schools.
The football program is led by Head Coach Don Jones. The Vikings play in Region III of the National Junior College Athletic Association.
Throughout high school Hicks has been a tri-sport athlete, playing football, wrestling, and running track.
Hicks suffered a major leg injury in the second game of his junior year of the football season. He spent almost a year rehabbing but came back strong his senior year.
"Tommy is an outstanding young man who overcame a bad injury and actually made himself a better player than before through sheer hard work," said Tyrone Head Coach John Franco.
Hicks ended his high school football career as a first-team Mountain League All-Star and led his team to a very successful 2020 season.
In wrestling, despite losing his junior season to injury, Hicks came back strong his senior year to upset several higher-ranked opponents. Were it not for COVID Hicks would have qualified for States, but the field was shrunk in 2021 due to COVID-related restrictions.
At Hudson Valley, Hicks will major in physical education and hopes to get into coaching when his playing days are over.
"Tommy was the unquestioned leader of our team in addition to being a great runner, receiver, and linebacker. I have no doubt he will be a great player in college," said Franco.