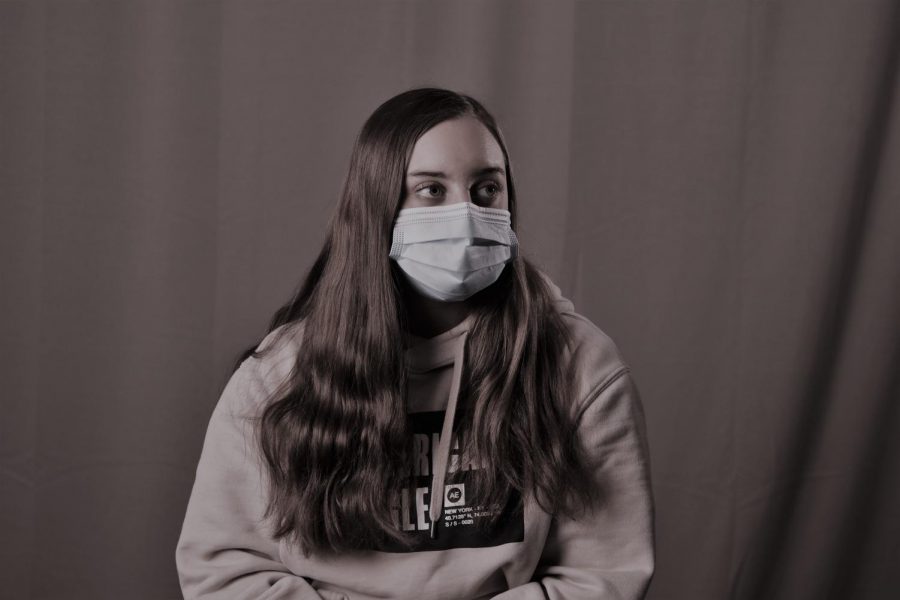 Hannah Johnston
Name: Hannah Johnston
Grade: 9
How has the pandemic affected your life?
During the pandemic, my family and I have struggled with money and my grades have decreased slightly. Luckily, I was able to bring my grades back up and my family has gained more money now that they are back at work.
What have you learned as a result of the pandemic?
Other people's safety is very important to think about in a global pandemic. Time and money management is a must when it comes to school and affording groceries and bills.
What worries are you experiencing now? How are you currently coping?
The transition back into school is a bit overwhelming but is being managed.
What are some positive things that have come out of the pandemic?
I've learned more about myself and my family. Also, it allowed me more time to spend with my family.
What are your hopes for the future?
I plan to graduate from school here at Tyrone and go straight into college or work. Hopefully, by then COVID-19 is no longer a big issue. But, I don't know what the future has in store quite yet, so from now on I'm just gonna see where the road takes me.