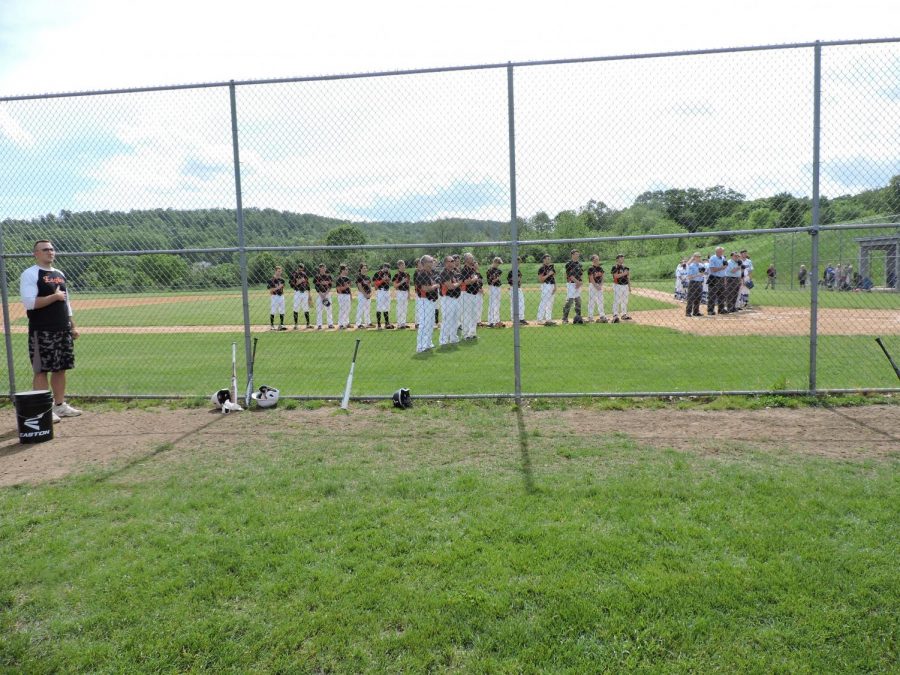 The 2019 Tyrone baseball season ended with a disappointing 8-2 loss to eventual District Champ Mount Union. None of the Tyrone players were satisfied with the way the season ended despite their outstanding record and Mountain League Championship.  Tyrone hopes to make that disappointment fuel them during the off-season as they hope to only get better next season.
The Golden Eagles will return four of their six Mountain League All-Star selections for 2020. Kevin Lehner, Rodney Shultz, Matthew Savino and Brandon Lucas will all be back next season.
The Eagles will be without four year starting catcher Cory Lehman and three year starter Andrew Pearson, but they have several young players coming up to help replace these graduating seniors.
The team is determined to build on a 17-3 season and their first Mountain League title in 27 years.  Returning seven out of nine starters with new talented freshman and role players has the team already excited for next year.
Much of the team will play summer baseball in the Federation League and will continue off-season workouts throughout the winter in preparation for next season.
Junior to be Blaine Hoover was sidelined most of the season with a shoulder injury but will be back next season to help fill the void left by Pearson in the outfield.
The juniors this year will have to step up and be the leaders on and off the field next year in order to have another successful season and they have one goal, repeat as Mountain League champs, win districts, and win states.