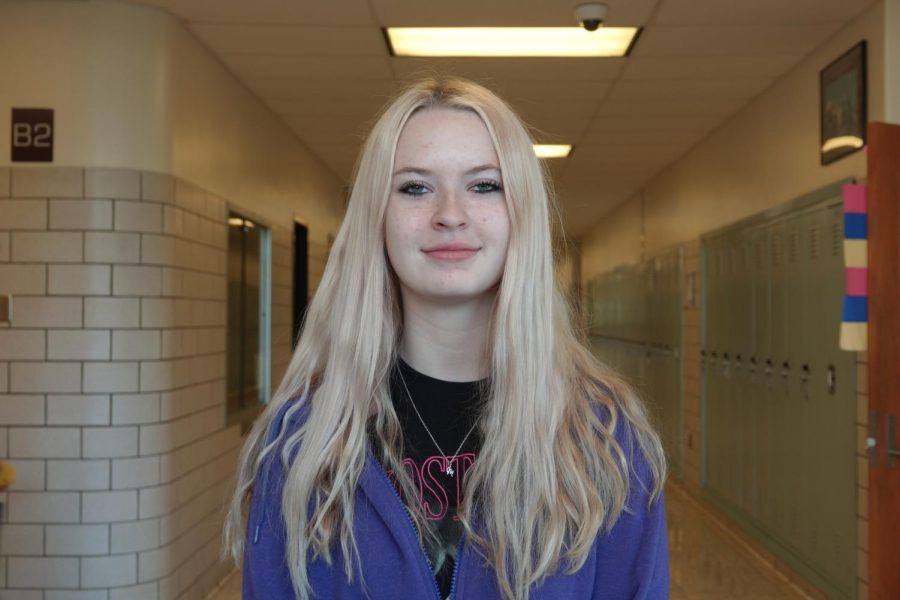 Sage Rumberger
Eagle Eye: Tell us a little bit about yourself.
Makena Clark: My favorite color is blue, my favorite class is Math, and my favorite movie is Ghost Face.
EE: What is the biggest transition from middle school to high school in your opinion?
MC: Moving from class to class and being on time.
EE: What is something you didn't expect about high school?
MC: Some of the classes have a lot of work.
EE: Which class is the most difficult and why?
MC: US History because it sounds hard.
EE: What is your favorite thing about being in high school so far?
MC: Not staying in one classroom and getting to move around a lot.
EE: Do you have any sports or extracurricular activities you are excited to continue into high school?
MC: No, I don't do any sports or extracurriculars.
EE: What are your future goals?
MC: Get good grades and have a great school year!
EE: What advice would you give next year's freshman?
MC: You have different classes all day and the teachers are very nice!