Former Tyrone State Wrestling Champ Named New Varsity Head Coach
2005 Tyrone grad Terry Tate will lead the Golden Eagle grapplers this season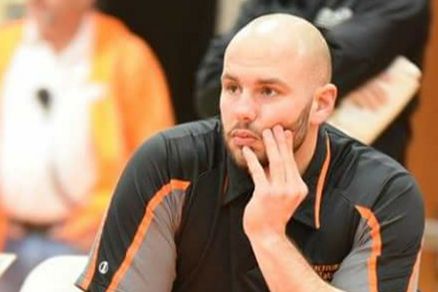 Former Tyrone state wrestling champion Terry Tate was named the new head varsity wrestling coach at the September meeting of the Tyrone Area School Board.
Tate was the 2005 state champion at heavyweight and a 3 time state qualifier for the Golden Eagles.  He placed 4th his junior year and went 47-0 his senior year winning a PIAA state title at 285 pounds.
"
I want to continue the rich tradition that is here in the wrestling program and try to bring the program back up to the top"
— Head Coach Terry Tate
After winning a state title Terry went on to wrestle at Edinboro University. His career was cut short after his second season for the Fighting Scots because of an ACL tear in his knee.
Tate lives in Tyrone and is currently the assistant line coach on the Tyrone varsity football team.
"I want to continue the rich tradition that is here in the wrestling program and try to bring the program back up to the top," said Tate, "I'm excited to get started and hit the ground running."
Among Tate's goals are to fill the roster and focus on individual success.  He hopes to recruit new wrestlers from the ranks of Tyrone's fall and spring sports. 
"Coaching football helps give me access to athletes and I want returning wrestlers to recruit other athletes at the school," said Tate,  "I will also have a meeting at the school for anyone who is interested."
Many of Tyrone's veteran wrestlers are excited at the prospect of being led by a Tyrone wrestling legend.
"[He] is very qualified for the job and is great working with athletes. I think [Coach Tate] will make the wrestling program better and show how the sport of wrestling is not only fun but teaches many life lessons," said Tyrone senior wrestler Stevie Colyer.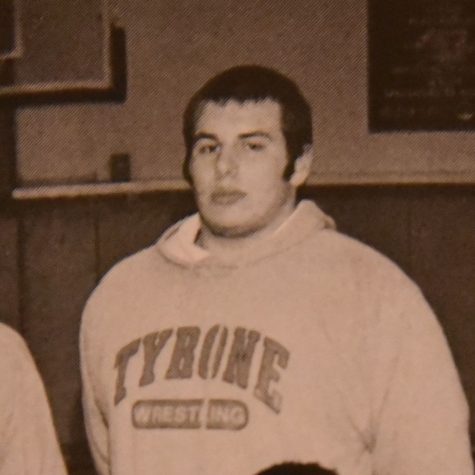 Tate is very passionate about the sport of wrestling and how wrestling can help athletes in other sports compete better because of the values that wrestling teaches.
"Wrestling gives you a skill set not a lot of other sports give. In my opinion wrestling is the toughest sport that teaches many life lessons," said Tate.
Tate also is excited about helping out Tyrone next generation of student athletes. "I enjoy helping out the next wave of athletes and especially the athletes at my alma-mater, " said Tate.
With the hire of a new coach many suspect some new assistant coaches as well.  Tate hopes to bring fellow state place winning wrestler and Tyrone grad Dylan Weston on as an assistant. 
"I am very excited for [Tate] to be head coach. I can't wait to see how he is going to push us to our best through the season," said Tyrone senior wrestler Devon Brown.
Tate has a special place in his heart for Tyrone athletics and is taking his new role as head coach very seriously. "It means a lot. I have big shoes to fill of all the great coaches at Tyrone," said Tate.
View Comments (2)
About the Contributor
Gage Light, Staff Videographer
This is senior Gage Light's last year at TAHS, but his first year as a videographer  here on Channel T. He chose this position because he wanted to...