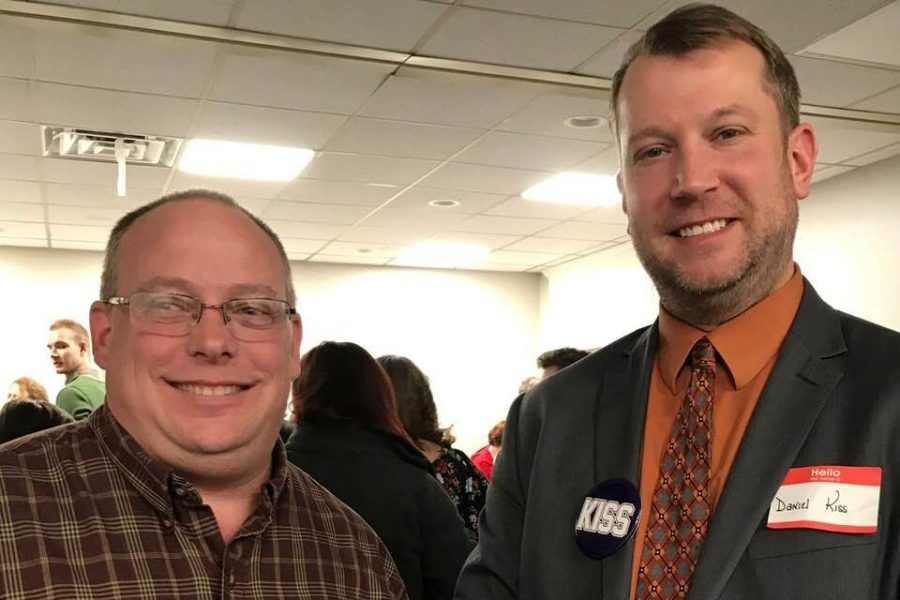 courtesy photo
Voters in the 30th Senatorial District in Pennsylvania will elect a Republican nominee for the 30th Senate seat tomorrow to succeed John Eichelberger, who has stepped down to run for U.S. Congress.
Altoona resident Daniel J. Kiss is one of two Republicans running for the nomination. His opponent is former State Representative Judy Ward.  
Kiss is a 1999 graduate of Windber Area High School, a 2003 alumni of Susquehanna University with a B.A. in Political Science, and a 2007 graduate of Ohio Northern University Pettit College of Law. He is married to his wife Holly, and they have a one year son.
Kiss was an Assistant District Attorney in Blair County District Attorney from 2008-2013. Since 2013, Kiss has worked in the Law Office of Steven P. Passarello Esq., P.C.  Kiss is also a founding member of the Young Professionals of the Alleghenies, a volunteer for the Salvation Army as a Red Kettle Drive Ringer, and the March of Dimes. Kiss has also organized multiple care drives for troops overseas.
According to Kiss, the main reason that Kiss would like to run for the Pennsylvania Senate is to push for budget reduction.
"We pay too much in taxes and it hurts our local economy and businesses," said Kiss. "We need budget regulation and reduction along with working for people here at home to help them."
Kiss has also expressed interest in fixing crime coding and state gun regulations.
One big thought going into state elections is which candidate will stick to their values when voting and who will give them up in the name of compromise.
"There are some values we cannot compromise on and there are somewhere we can look for common ground. Sometimes a 70%-30% win is better than a 0%-0% tie." Kiss explained. "We cannot afford to have our elected officials be nice, safe, team players who only wish to pad their ratings and scores with special interest groups. … We need a fighter, a leader, and a winner. We need a candidate focused on results, not ratings."
Another huge topic of debate throughout Pennsylvania this year has been the redrawing of the state's congressional districts after a PA Supreme Court decision ruled them unconstitutional sue to extreme partisan gerrymandering.
"I believe the PA Supreme Court got the decision wrong and the legislature should have been given time to draw a map. I do not believe in gerrymandering though and believe maps should be compact," said Kiss.
This year has seen an increase in mass shootings covered by the media, specifically school shootings. This has brought up the topic of whether teachers should be armed, a narrative that even President Trump has expressed interest in.
"We need automatic locking doors, limited entry points (one or two), and armed police. I will not advocate for armed teachers although I support a teacher being permitted to arm themselves if they have gone through proper training," said Kiss.