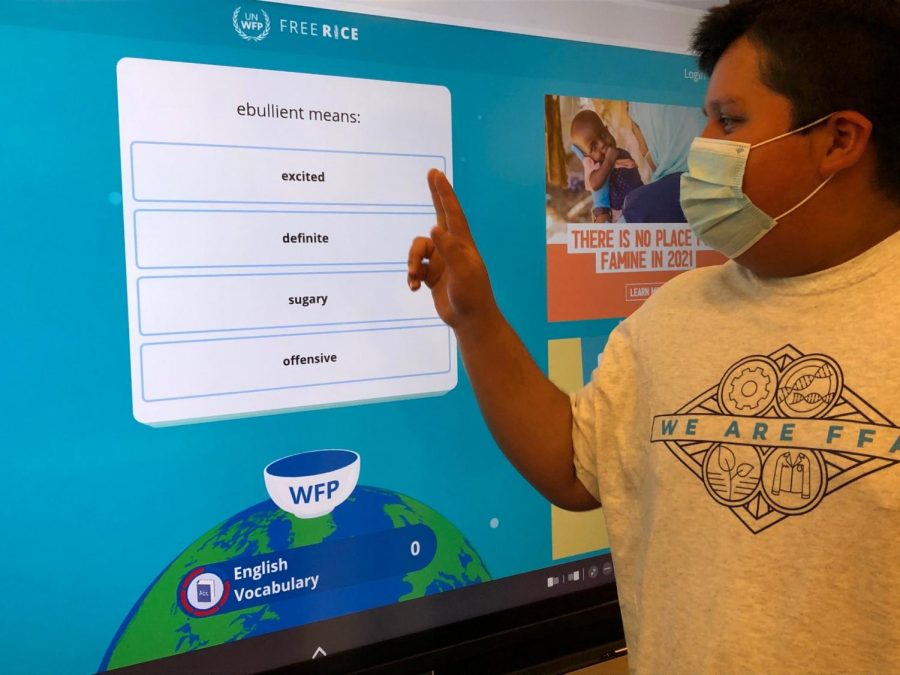 Tiffany Hoy
Tyrone Area FFA Chapter instills that its members should practice community service.  This year has been especially difficult without field trips, but after contemplating some ideas, the chapter decided to challenge its members to earn 100,000 grains for rice for the World Food Program by May 14.
Freerice.com is an educational trivia game that helps one to test and gain knowledge while making a difference for people around the world.  Every question answered correctly in the game triggers a financial payment to the World Food Program to support its work saving and changing lives around the world.
Over half of the FFA helped the chapter surpass the goal by over 110,000, raising 210,940 grains by midnight, May 14.
"I like doing trivia games, especially when there are different levels. This was a great way to help others in need and also test my knowledge and build on my vocabulary," said Angel Jimenez.
The top five individuals were senior Nathan Cisneros, 43,550 grains of rice, junior Randi Williams, 40,010 grains of rice, sophomore Jaden Williams, 17,220 grains of rice, freshman Angel Jimenez – 11,410 grains of rice, and freshman Alex Shock, 10, 990 grains of rice.
"Freerice.com is a great way to help the World Food Program by taking your personal time. You can also change the categories; my personal favorite was Astronomy because I like learning about space and the planets in our solar system," said top scorer Nathan Cisneros.